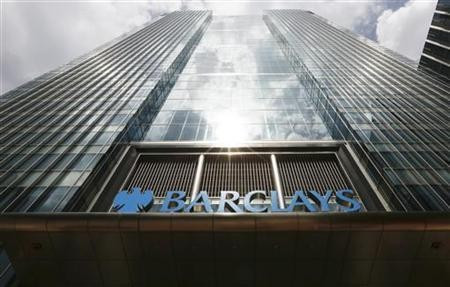 Barclays is considering slashing and axing bonuses for its investment banking staff in order to offset the record fine and legal costs it paid for its role in the Libor manipulation scandal.
A source close to Barclays told IBTimes UK that investment banking staff were told that their bonuses were to be "very, very small" or cut completely for 2012, in order to pay for the fines and litigation costs related to Libor.
The source added that Barclays was keen to offset the costs this way, in order to retain as many staff as possible.
In the immediate aftermath of Barclays' settling with the US' Commodity Futures Trading Commission, Department of Justice and the UK's Financial Services Authority for a fine of £290m in June last year, the soon-to-be ousted Chairman, CEO, COO at the time all said they would reject their bonuses for 2012. Barclays also confirmed it paid £100m in litigation costs.
However, the bank said in its Interim Results 2012 statement, that it could not estimate the potential penalties it may face as a defendant in a number of class action lawsuits filed in the US associated with Libor manipulation.
"It is not practicable to provide an estimate of the financial impact of the potential exposure of any of the actions described or what effect, if any, that they might have upon operating results, cash flows or Barclays financial position in any particular period," the statement says.
However, another source familiar with the matter told IBTimes UK that Barclays' staff had their performance grades announced this week, which would indicate the bonus range they fall in.
"Staff received their grades but at the moment it is pure speculation [if bonuses would be cut] as the committee has a series of meetings and the Remuneration Committee would not announce any decisions until February," says the source.
Barclays declined to comment on both reports.
On 30 September last year, Barclays' Q3 Interim Management Statement said the Investment Bank compensation income ratio was reduced to 39 percent, from 46 percent in 2011 and "2012 bonus pool awards have not yet been granted as discretionary incentive award decisions are not taken by the Remuneration Committee until the performance for the full year can be assessed".
On Thursday, new CEO Antony Jenkins sent a memo to the bank's 140,000 employees saying performances and rewards would be judged against a set of core values, including integrity and respect for others.
"The notion that there must always be a choice between profits and a values-driven business is false. Barclays will only be a valuable business if it is a values-driven business," says Jenkins in the memo.
"[T]here might be some who don't feel they can fully buy into an approach which so squarely links performance to the upholding of our values. My message to those people is simple: Barclays is not the place for you. The rules have changed. You won't feel comfortable at Barclays and, to be frank, we won't feel comfortable with you as colleagues," adds Jenkins.
Meanwhile, the FSA's ex-CEO Hector Sants is turning from gamekeeper to poacher as he starts as Barclays' head of compliance and government and regulatory relations this week.
"When I set Barclays the goal of becoming the 'Go-To' bank for all of our stakeholders, I emphasised the importance of cultural change in delivering that outcome," says Jenkins in a statement.
Barclays Legal Woes
While Barclays settled with a number of US and UK authorities on the manipulation of Libor, it is still under investigation by a variety of other regulators, including a joint probe by New York and Connecticut attorneys general and separate case led by the Florida state regulator.
Barclays settled for a civil fine with the UK FSA but it is also being currently investigated on two different criminal matters with Britain's Serious Fraud Office.
The first is to determine if there was criminal wrongdoing in the Libor fixing scandal, while the other is a probe into payments Barclays made in 2008 to Qatar's sovereign wealth fund as the bank sought to raise money and avoid a government bailout.
In the latest Barclays' interim management statement, the bank confirmed the investigation and that "[it has also] been informed by the DOJ and SEC that they are undertaking an investigation into whether the Group's relationships with third parties who assist Barclays to win or retain business are compliant with the United States Foreign Corrupt Practices Act. Barclays is investigating and fully co-operating with the DOJ and SEC."
Meanwhile, the United States Federal Energy Regulatory Commission (FERC) Office of Enforcement (FERC Staff) investigated Barclays power trading in the western US with respect to the period from late 2006 through 2008.
Ferc proposed a £291m civil penalty for manipulating the electricity markets in and around California during this period.
Barclays said that it "intends to vigorously defend this matter."