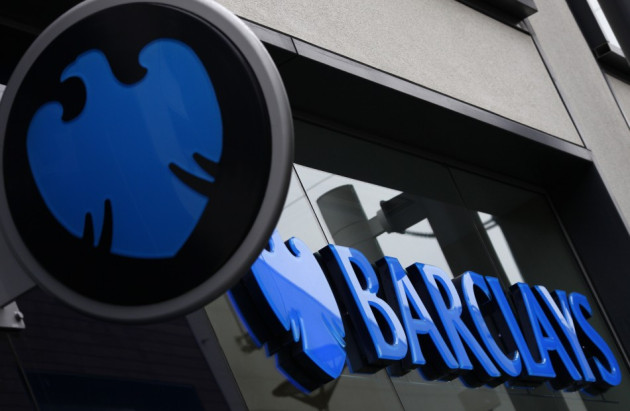 Barclays faces another legal pitfall, as UK criminal prosecutors the Serious Fraud Office is about to launch a probe into payments Barclays made in 2008 to Qatar's sovereign wealth fund as the bank sought to raise money and avoid a government bailout, say unnamed sources cited by Bloomberg.
The SFO, which prosecutes bribery, white collar crime and is currently investigating banks and individuals, including Barclays, which are accused of manipulating Libor, will announce its decision on a probe this week, say the unidentified sources.
According to the report, the SFO is working closely with the Financial Services Authority (FSA) into whether the bank adequately disclosed fees it agreed to pay the Qatar Investment Authority (QIA).
Representatives at Barclays and the SFO declined to comment on the speculative report and the QIA and have yet to responds to calls for comment from the IBTimes UK.
The possible investigation could add to a line of legal woes that Barclays has faced this year. Barclays settled with US and UK authorities for a record £290m fine on manipulating Libor and it still faces a number of probes across dozens of global jurisdictions on the same matter.
Earlier this year, Barclays, as well as HSBC, Lloyds and HSBC was found to have mis-sold complex interest rate swap products to UK businesses and now faces paying out possibly billions of pounds in compensation.
Barclays has strong ties with the Middle East as it raised £7bn in capital from investors in Qatar and Abu Dhabi, following the credit crisis in 2007, in order to avoid emergency bailout funds that the government ploughed into counterparts RBS and Lloyds.
At the end of July, Barclays said "the FSA is investigating the sufficiency of disclosure in relation to fees payable under certain commercial agreements and whether these may have related to Barclays capital raisings in June and November 2008."
According to the unnamed sources, the FSA "is reviewing whether that disclosure was adequate, said the person, who declined to be identified because the terms of the investigation are private."