Barnes & Noble Partners with John Lewis to Sell Nook Ereaders
As well as selling its Nook range of ereaders in its new UK online store, Barnes & Noble has partnered with John Lewis to sell them in-store and on the store's website.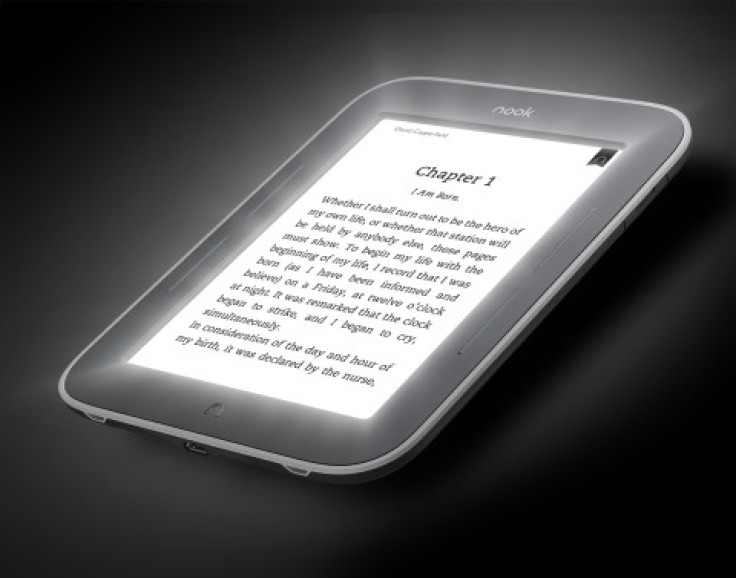 The announcement comes just a week after Barnes & Noble announced it was expanding beyond North America and would be offering three versions of its Nook tablet for sale in the UK.
Barnes & Noble announced it will initially offer the Nook Simple Touch and the Nook Simple Touch with GlowLight to UK customers for the first time this autumn, as well as opening a UK-specific online store featuring "more than 2.5 million digital titles - including top-selling UK books, newspapers and magazines - plus comics, exciting Nook Apps and more."
With Amazon having partnered earlier this year with Waterstones to sell its Kindle ereaders in-store, it was a certainty that Barnes & Noble would seek to establish a presence on the UK's high street. However with just 37 stores, John Lewis has a much smaller physical footprint than Waterstones which has 300 stores.
The Nook ereaders will not just go on sale in John Lewis stores though, as they will also be offered through the retailer's website. In addition to this Barnes & Noble will sell the ereaders through its new online UK store.
Premium
John Lewis, which is very much associated with the premium end of the market, will hope its partnership will boost the profile of the Nook in the UK, where it faces stiff competition from the market-leading Kindle range, as well as the Sony Reader devices.
Ed Connolly, from John Lewis, said: "John Lewis is thrilled to be chosen as the premier UK launch retailer for the Nook. This award-winning line of ereaders adds greater choice to this expanding category. We think our customers will love Nook's adaptability thanks to its E Ink display and unique built-in GlowLight, perfect for day or night time reading."
The US book retailer has yet to announce a launch date, or pricing, for the Nook ereader in the UK. There is also some speculation that Barnes & Noble will launch its Nook Tablet in the UK this autumn, to compete with the expected launch of the Amazon Kindle Fire on this side of the Atlantic.
Amazon is holding a press event on 6 September where it is expected to launch revamped Kindle ereaders as well as the second generation Kindle Fire, which could also go on sale for the first time in the UK, following a call from Amazon earlier this year for UK developers to begin submitting apps to a European-specific app store.
© Copyright IBTimes 2023. All rights reserved.