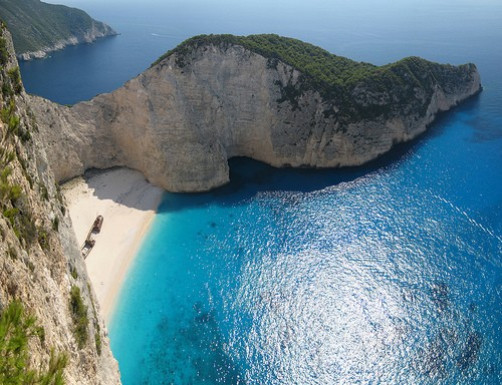 The extreme sports enthusiast who died while base jumping in Greece spoke to his girlfriend on the phone as he dangled from a cliff edge.
Jake Simkins plunged 60 metres (180ft) to his death after his parachute was blown off course at the beach of Navagio in Zakynthos.
Simkins, whose girlfriend is thought to be seven months pregnant, was left dangling from the cliff at the popular extreme sports area for three hours.
Rescuers tried in vain to reach the 42-year-old, who fell before they could get close enough to him.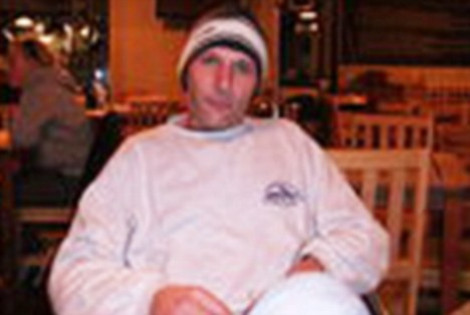 Dutch tourist Corne van der Eerden witnessed the accident and told the BBC he heard a "flapping sound" as Simkins flew past before crashing into a rockface, where he was left dangling.
Van der Eerden called down to Simkins who told him that he thought he had broken his leg in the accident. Simkins said he would phone his partner and Van der Eerden left to catch a boat. It was only later that he learned that Simkins had died.
Police sources revealed that Simkins spoke to his girlfriend several times from the cliff face, telling her that he was fine and even suggesting that she go sunbathing to relax.
Simkins was a respected member of the British Parachute Association with years of experience in the high-risk sport behind him.
He worked as a technical officer on London Underground. Bob Doyle, head of track and signals, told the BBC: "Jake was a very promising, up and coming technical officer who was set for a great future with London Underground.
"His death was a tragic loss."
Base Jumping - Extreme Thrills and Extreme Risk
Base-jumping is a high-risk form of parachuting where parachutists throw themselves from manmade structures, cliffs or any other suitable high point before releasing their parachute.
Years of experience of traditional parachuting is required. A successful base jump requires pinpoint planning and timing.
If a jumper pulls their parachute too late, they will not slow down sufficiently before landing. Most complications are caused by gusts of wind catching a jumper's parachute, slamming them back into the thing they jumped from.
The average fatality rate is one in 60 participants, with an average of one in every 254 jumps causing a non-fatal accident.
More than 170 people have died while base-jumping in the last 30 years.
Navagio beach, also known as Smuggler's Cove, is a popular destination for base-jumpers. See the video below of a successful jump on the same beach as Simkins suffered his fatal fall.