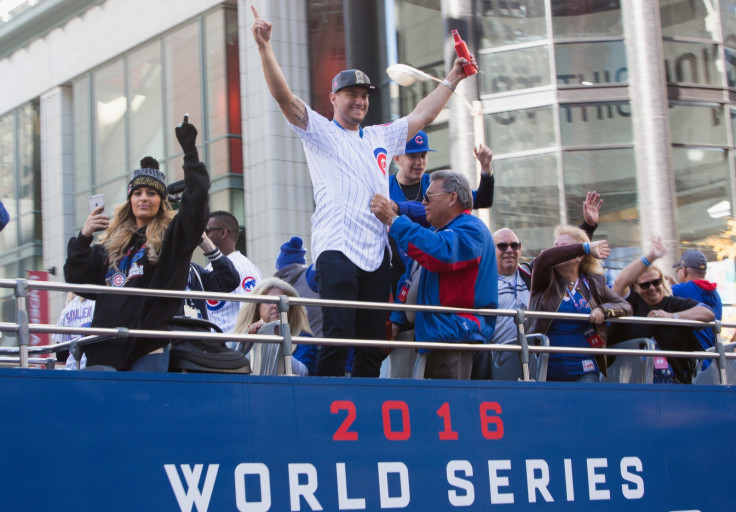 Baseball star Albert Almora Jr has been forced to deny that he 'flipped the bird' while posing for a photo opportunity in the Oval Office with US President Donald Trump.
Social media went into meltdown as images appeared to show the Chicago Cubs outfielder displaying his middle finger while stood only a few feet from the president.
However, Almora later said that he hadn't given Trump the finger – and, upon close inspection, the evidence appears to back him up. At a glance, the photograph is misleading. If you look closely, Almora's index finger is also visible, but it has nearly been 'lost' by a trick of the camera.
The Cubs were invited to the Oval Office as a result of their victory in the 2016 World Series, in which they defeated the Cleveland Indians 4-3. Almora scored the winning run in the seventh and deciding game.
The players posed with Trump and a '45' poster – to mark Trump's tenure as the 45th US president.
"Obviously, it's unfortunate," Almora told the Chicago Sun. "I would never do that to the president of the United States. We laugh about it now, but there's definitely two fingers out there. There's not one.
"The guys were giving me a hard time about it, but then I pointed out the second finger, and we're all good. I can sleep at night, man. I know I didn't do it."