An Iraq veteran drove a truck through the locked gate of a Florida mosque and rammed into parked cars shortly before a special Ramadan meal was due to begin.
Shaun Urwiler, 42, smashed through the gates of the Islamic Society of Tampa Bay Mosque and began hitting cars while around 1,200 terrified worshippers looked on from within, according to WFLA.
"[I was thinking] are my children outside? Thankfully, it was pouring rain outside, and I think that was a blessing in and of itself," said witness Aida Mackic.
Online searches revel that Urwiler is an Iraq veteran. He made the headlines in 2003 when his girlfriend of the time, who was concerned he may have died, discovered he was alive from a press photograph.
Urwiler's brother Neal said the former infantryman had hit "rock bottom" after his experiences as a soldier and suffered from post-traumatic stress disorder.
He also claimed that Urwiler had phoned him shortly before the mosque incident, telling him he had a dream about Fallujah, an Iraqi city that had witnessed fierce fighting during the war.
"I apologise on behalf of my family if anyone was scared," said Neal. "This is not something a sane person would do. He's not that person and he's going to get help."
Urwiler's explanation for his actions supported the suggestion he was not thinking clearly before the attack. He told deputies he just wanted to "throw a few donuts and wreak a little havoc".
Fortunately, nobody was injured as a result of his actions. He drove away from the scene of his own accord and has since been charged with criminal mischief and property damage.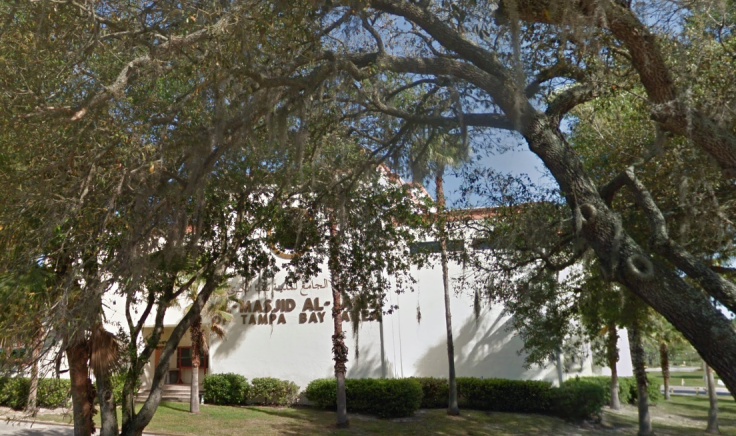 Witness Mackic, a member of the Council for American-Islamic Relation, urged any US citizens with anxieties about Muslims to go to a mosque and break the ice.
"We hope that people come inside, ask questions, get to know your Muslim neighbours," she said.
Other mosque-goers struck a less forgiving tone. Gamal Farag, who chased after Urwiler after the attack, said: "Like he's mean. He is [acting] like 'I am going to do it.'"
"What you do this for? What make you do this? I don't understand. What the reason?" he added. "In my opinion, God will take care of him,"