Bashar al-Assad's Syria strategy risks turning Idlib into Gaza on a grander scale
A de facto rebel statelet is forming in Idlib, dominated by al-Qaeda affiliate Jabhat Fatah al-Sham.
The decisive phase of the Syrian conflict appears to be ending. Government forces, backed by Russian air power and Iranian-led Shia militias, have succeeded in capturing the northern city of Aleppo, Syria's most populous, achieving total victory over local rebels.
Near the capital, Damascus, a once-formidable string of opposition bastions in the hinterland known as Ghouta have been systematically reduced, with rebels there increasingly opting for surrender. President Bashar Assad's rule, barring massive foreign intervention, will continue.
While the questions of rebel victory and government defeat are now all but settled, some of the most pressing issues in Syria are further than ever from resolution. In the country's northwest, the governorate of Idlib forms an increasingly entrenched rebel enclave.
A largely impoverished and conservative Sunni-dominated region, Idlib was an opposition centre for years before rebels ejected almost the entire regime presence from the province in mid-2015. As the government's fortunes improved elsewhere in recent months, Syrian and Iranian generals designed an effective blueprint for ending longstanding sieges of encircled rebel areas.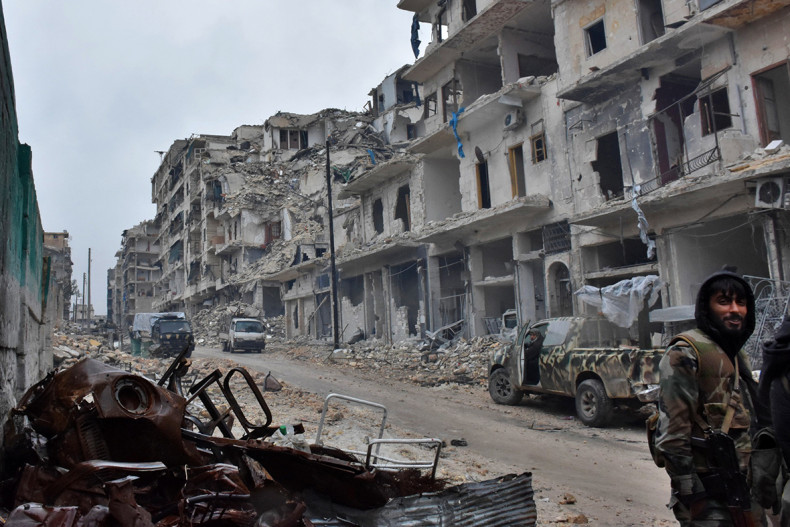 Rebels in these pockets, mostly near Damascus, were offered transfer to Idlib in exchange for handing over their territory. This strategy has now become the accepted norm for clearing territory around the capital, with insurgents in suburbs including Daraya, Moadimiyeh and Qudsaya acceding to these terms.Rumours abound that Aleppo's trapped militants are pondering a similar deal.
Yet while these agreements have helped consolidate the regime's core territory, they are similarly creating a de facto rebel statelet in Idlib, where al-Qaeda affiliate Jabhat Fatah al-Sham dominates. The concentration of thousands of bitter young fighters in one economically unviable stretch of land poses a risk similar to the Gaza Strip on a grander scale, threatening to develop into an extremist-dominated landscape where the jihadist narrative of abandonment by the world will find receptive ears. The international community, led by the United States, appears ignorant of this burgeoning issue.
To the east of Idlib, another sprawling opposition territory raises its own set of questions. Backed by the Turkish army, rebels in the 'Euphrates Shield' operation have carved out a swath of land from the Islamic State (Isis) some 90km across. While Ankara's operation in Aleppo province was ostensibly to clear territory from the extremist group, it is an open secret that Turkish President Recep Tayyip Erdogan's true goal was to prevent the formation of a contiguous Kurdish region across northern Syria – something he has largely achieved.
Having effectively ceded his initial Syrian objective of ending the rule of Assad, President Erdogan is now wholly focused on what he views as a much more serious threat to Turkish security. Erdogan has repeatedly threatened to have his forces march on the Kurdish-held city of Manbij, cleared from Isis in a major operation involving heavy US air support in summer 2016.
The fate of the city of al-Bab, the last Isis stronghold in Aleppo, also threatens to bring both US- and Turkish-backed forces into conflict, with not only one another but also Russia and Iran, as the Syrian government and its allies edge towards the city. There is no clear indication of which group will eventually take the IS centre of Raqqa. The scramble for territory in northern Aleppo province constitutes one of the greatest risks for international conflagration seen yet in the Syrian conflict, with no signs that the supposed allies of Washington and Ankara are close to a resolution as they back competing proxy forces.
The West must not forget the massive crimes of the Assad regime.
Meanwhile, in the increasingly secure Damascus presidential palace, Assad plots his reintegration into the world community. With the terms of many of his Western rivals who had denounced him coming to a close, the Syrian leader is looking to ingratiate himself with a new round of counterparts.
He has certainly taken heed from the words of US President-elect Donald Trump, who has praised the dictator's fight against the Islamic State. As Assad continues to present himself as the only force capable of stabilising Syria, the West faces the question of how to react. Will they continue to sanction and ostracise the resurgent tyrant, or will Assad be allowed to emulate fellow Baathist Saddam Hussein, whose brutal rule was nevertheless rehabilitated after crackdowns?
There have never been easy answers to the questions in Syria, but there has been an even less cohesive response from the West, led by a wavering US. As President Obama has half-heartedly backed rebel groups and pulled back from 'red lines' in the face of challenge, his successor will face the challenge of crafting a more consistent policy.
Other Western leaders must aid in developing an effective solution to defusing international tensions in northern Syria while diminishing the risks of an impoverished and forgotten enclave susceptible to extremism taking hold in Idlib.
At the same time, the West must not forget the massive crimes of the Assad regime, the entity responsible for the vast majority of human death and displacement in Syria, and cannot allow the Syrian president to quietly resume his place in the world order. While one phase of the Syrian crisis is coming to its end, the country's next set of dilemmas pose an equally vast set of challenges.
---
Neil Hauer is a senior intelligence analyst at The SecDev Group in Ottawa, Canada. He focuses on the Syrian conflict, including Russia's role in the country, as well as developments in Iraq, Libya, and the Caucasus.
---