Bastille Day 2015: Anti-terrorist forces join military parade in Paris in show of strength [Photos]
France has celebrated Bastille Day 2015 with a military parade in Paris. Anti-terrorist forces joined the troops marching down the Champs-Élysées for the first time as the country's leadership tries to show its strength against extremists.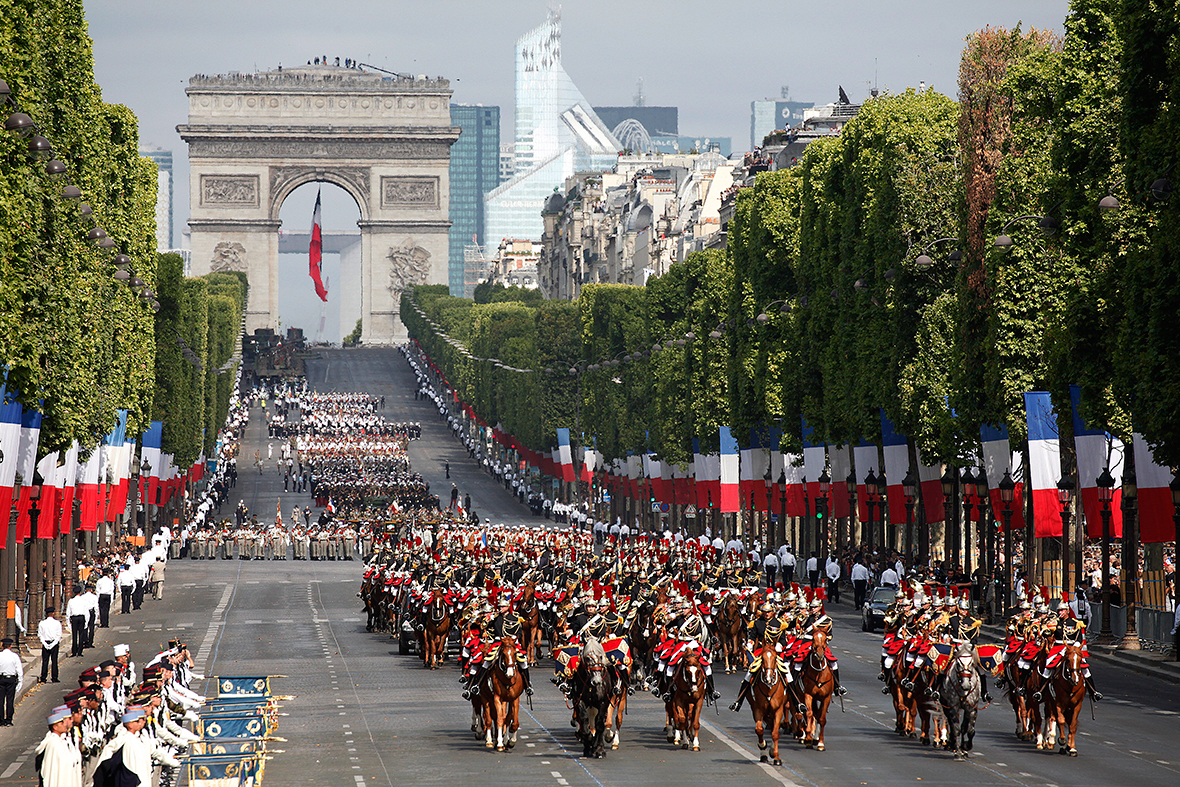 Fighter jets trailing smoke in the colours of the national flag flew over the Arc d'Triomphe, as President Francois Hollande presided over the parade.
Alongside him was his guest of honour, Mexico's president Enrique Pena Nieto, whose government is reeling from the audacious prison break of drug lord Joaquin 'El Chapo' Guzman.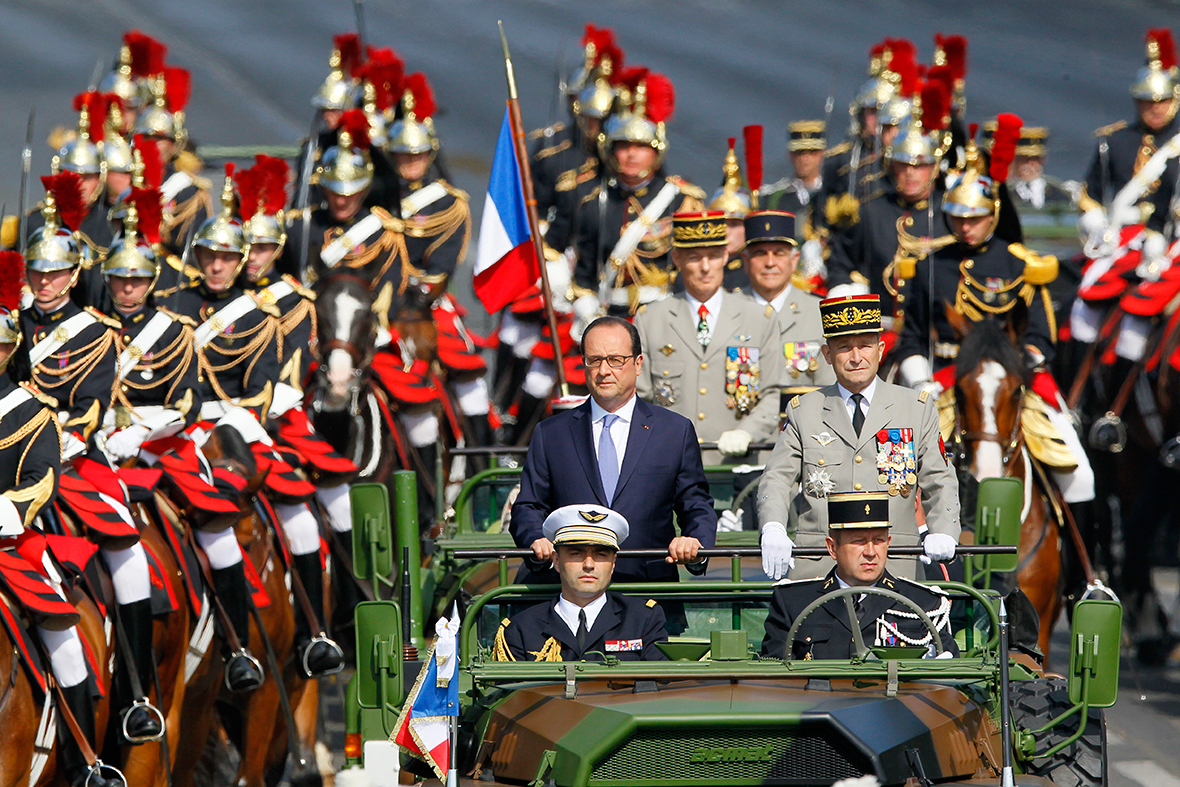 The annual holiday celebrates the storming of the Bastille prison, which marked the start of the 1789 French Revolution.
© Copyright IBTimes 2023. All rights reserved.