Mexico's most notorious drug lord, Joaquin "El Chapo" Guzman, broke out of a high-security prison for a second time, escaping through a tunnel built right under his cell. The kingpin broke out of the prison through a tunnel more than 1.5km (1 mile) long that ended at an abandoned property.
Guzman was seen on video entering his shower area at 8:52pm local time on Saturday 11 July - he then disappeared. By the time guards entered his cell in Altiplano prison, he was long gone. Beneath a 50cm by 50cm hole in the cell's shower area, guards found a ladder descending into the tunnel. Inside the passageway guards found a motorbike mounted on rails, probably used to cart away soil, as well as ventilation equipment.
The tunnel ended at an abandoned property near the local town. Photos of the scene show the tunnel exit located inside the house as well as a bare mattress and some rudimentary household items presumably used by Guzman's liberators.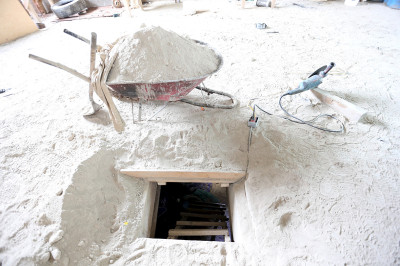 Guzman was one of the world's top crime bosses, running the powerful Sinaloa Cartel, which has smuggled billions of dollars worth of cocaine, marijuana and methamphetamines into the United States and fought vicious turf wars with other Mexican gangs.
The flight of Guzman, who became a legendary figure in villages scattered in the sierra where he grew up in north-western Mexico, seriously undermines President Pena Nieto's pledge to bring order to a country torn apart by years of gang violence.
Government officials vowed that Guzman would be recaptured, and security forces fanned out to search roads near the prison.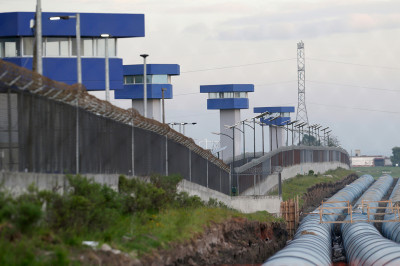 Over the past decade, dozens of illegal tunnels built by gangs trafficking drugs and people across the US-Mexican border have cropped up, with well over 100 found since 2007. Penetrating Mexico's highest security prison to spring the world's most infamous drug smuggler is an audacious step.
In 2001, Guzman paid guards to help him slip out of the high-security Puente Grande prison near the city of Guadalajara after a previous arrest in 1993. After eluding capture for 13 years, Guzman was arrested in February 2014 in his home state of Sinaloa.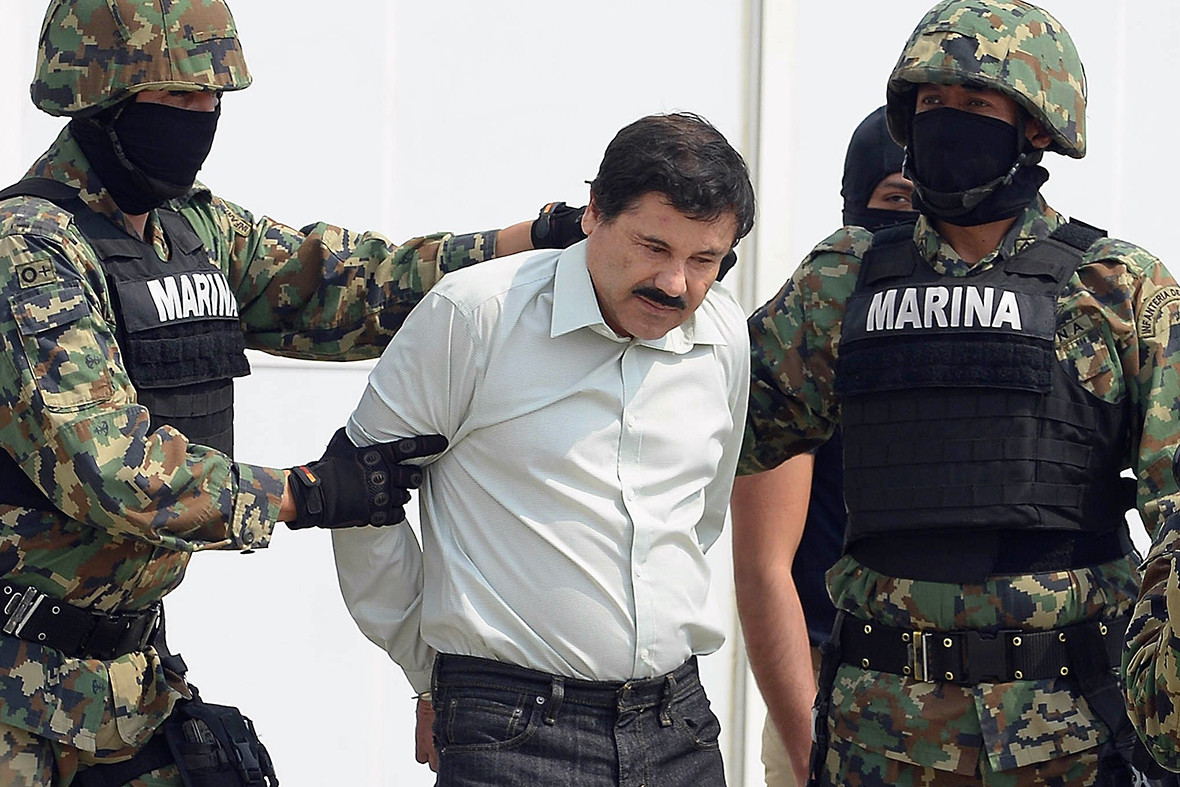 Before Pena Nieto won election, politicians in his Institutional Revolutionary Party had mocked their conservative rivals for letting Guzman escape while they ran the country, saying it would not have happened on their watch.
Days after Guzman was captured in 2014, Pena Nieto said another El Chapo escape must "never happen again. Given what happened in the past, truly, it would be worse than deplorable, it would unforgivable."