Batman battles armed robots in Justice League? Director Zack Snyder teases conflict in new photo
A behind-the-scenes image shared by Justice League director Zack Snyder generated buzz about the plot.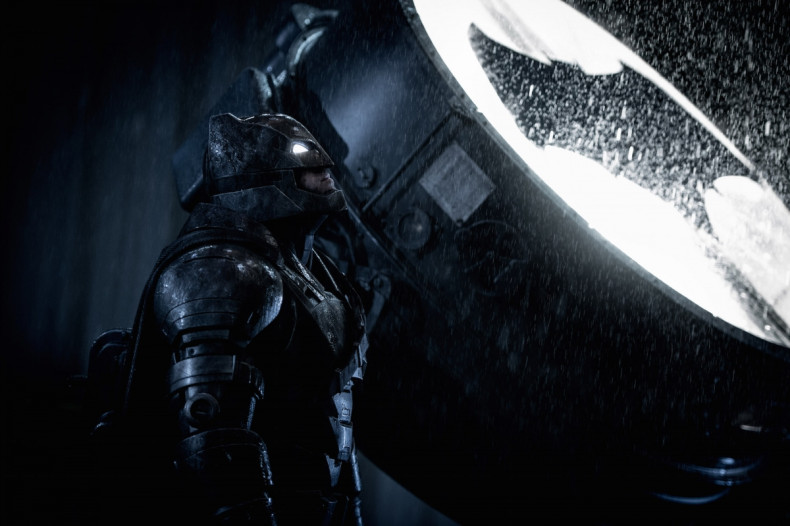 Superhuman battles, uncertain threats and a monstrous antagonist are what DC fans know so far about the upcoming Justice League plot. Adding to the endless list of conflicts in the highly-anticipated film is a recent image, which shows Batman single-handedly battling a number of foes.
Director Zack Snyder shared a new behind-the-scenes image from Justice League's post-production section on his Vero account, teasing the fight scene. In the picture, the Dark Knight played by Ben Affleck seems to be unleashing his fury on a group of three.
Interestingly, the antagonists facing the wrath of Batman do not look like humans or even the army of para-demons commanded by the supervillain Steppenwolf. Instead, the monitor image shows a trio of armed and armoured robots fighting opposite the DC superhero.
Snyder captioned the photo "Down at C03 with Stefan," possibly referring to Stefan Sonnenfeld of Company 3, who has previously worked with the director on Batman v Superman: Dawn Of Justice and also did post-production work for the Gal Gadot-led Wonder Woman movie.
The teaser image from Justice League comes months ahead of the movie's premiere in the latter half of the year and like always drops some clues about the plot. It is already known, Steppenwolf — uncle of Darkseid in Comics — is the great threat that's uniting the biggest superheroes of the Earth. But the group of robots fighting Batman in the recent picture does not resemble Steppenwolf's forces.
So, the question arises, why is Batman battling the mechanised foes?
According to movie experts, it is possible that the caped crusader — who we saw assembling his team of metahumans in the trailer — is training for the looming war in his Batcave with the robots. However, it is the second explanation that adds to the intrigue.
There is possibly another threat, apart from the monstrous forces of Steppenwolf, for Batman and his team of superheroes in Justice League.
Fortunately, the Dark Knight would have some help from the biggest heroes of the DC Comics in his endeavour as he is joined by Gadot's Wonder Woman, Jason Momoa's Aquaman, Ezra Miller's The Flash and Ray Fisher's Cyborg in JL part I.
The star-studded Justice League arrives in theatres on 17 November 2017.