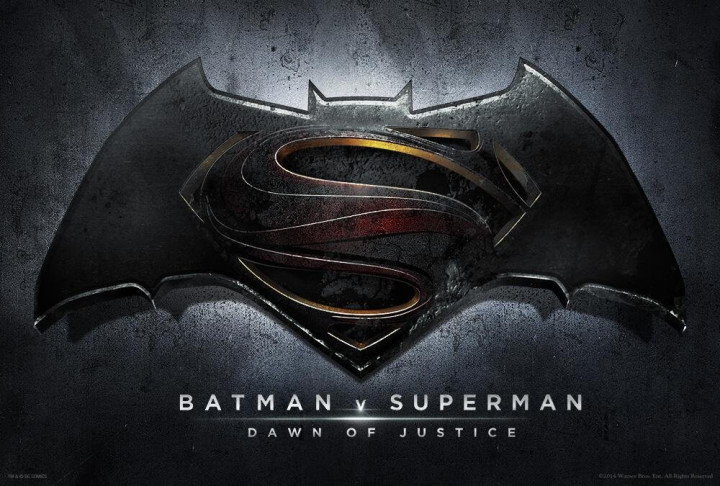 A new Batman v Superman on-set video reveals massive destruction in Gotham city/Metropolis including a fallen Wayne Enterprises building.
Wayne Enterprises logo surrounded by destroyed debris on the set of Batman v Superman. #film #dc pic.twitter.com/NEIvfcRvaH

— MMF (@MeMyselfandFilm) August 2, 2014
A new video from the set of Batman v Superman: Dawn of Justice shows Metropolis destruction. http://t.co/L7mkfc0xZf pic.twitter.com/ngSfv6JqQY — SuperHeroHype (@SuperHeroHype) August 2, 2014
Even though it's pretty clear that the film will feature some epic battle scenes between Superman and the Bat, there's nothing in these images which implicitly suggests that this damage came from a brawl between the two superheroes.
"The smashed Metropolis police car clearly identifies that locale, but what of the rubble of what appears to be a Wayne Financial building? Does this mean a significant portion of the film is set in Gotham City, or is this a Wayne Enterprises office in Metropolis?" speculates a Screenrant report.
"It is feasible that Batman v Superman could take a cue from Joss Whedon's The Avengers and feature several hero-on-hero battles before the expected team-up in the last act," states the report further.
Meanwhile, Wonder Woman actress Gal Gadot shared a new workout image with her fans on Instagram last week, captioned - "Rock climbing with the one and only, my zen master, Mark Twight!!"
Gadot has been training with the same man who helped Henry Cavill get into Superman shape.
Last month Batman v Superman director Zack Snyder told USA Today that he hadn't filmed any scenes with Gal Gadot as Wonder Woman yet, because she was still "working out and getting buff and ripped". Judging by her latest Instagram post, she's still training hard for the role.
An 'interesting coincidence' was that actor Jason Momoa, who's rumoured to be playing Aquaman in the film, also shared some rock climbing photos on Instagram on the very same day. Maybe the two on-screen superheroes are working out together?
Jason Mamoa confirmed to be in Michigan! Likely shooting as Aquaman in 'BATMAN V SUPERMAN'! #HYPE! pic.twitter.com/0nNPocV1IC

— Superhero Report (@SuperheroReport) August 3, 2014
Batman v Superman: Dawn of Justice opens on 6 May, 2016.