When it was released in cinemas in March, Batman v Superman: Dawn Of Justice opened to largely negative reviews, much to Warner Bros and DC Comics' fans surprise. Star of the film Ben Affleck has since opened up about how he felt "humiliated" by the poor performance of the eagerly anticipated blockbuster and now that the film is slowly leaving cinemas, more cast members are telling us what they really thought of the finished, reportedly rushed, movie.
Most recently, Jeremy Irons, who plays iconic comic book character Alfred Pennyworth in the movie, spoke out and said that he thinks the picture "deserved" all of the bad reviews it received because it had some pretty obvious flaws. However, he was quick to suggest that sequel Justice League will be a lot more polished.
"I mean it took $800 million, so the kicking didn't matter but it was sort of overstuffed," he admitted to the Daily Mail. "It was very muddled. I think the next one will be simpler. The script is certainly a lot smaller, it's more linear."
At the moment, Batman v Superman director Zack Snyder is still on board to helm both parts to the upcoming Justice League movies as is screenwriter Chris Terrio. However, with different filmmakers leading Wonder Woman (Patty Jenkins) and Aquaman (James Wan), there could still be some role swaps when it comes to the following instalments dependant on their reactions. In the wake of Batman v Superman's perceived failure, Charles Roven was supposedly removed as producer to any DC Extended Universe pictures while executive producer Geoff Johns (Green Lantern, Smallville) was put in charge.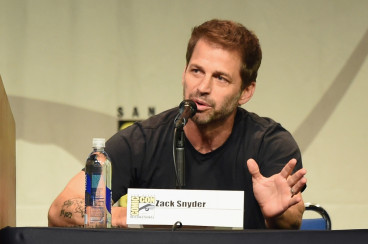 Regardless of who's behind the scenes however, the cast list seems pretty set in stone with both Ben Affleck and Henry Cavill set to reprise their respective roles as Bruce Wayne aka Batman and Clark Kent aka Superman for future films. Gal Gadot will also be back as Diana Prince aka Wonder Woman as will Irons, as Wayne's loyal, and slightly more involved this time round, butler...
"I'm tied into The Batman at the minute, which is nice because it's a bit of income," the 67-year-old joked to the publication. "Not that I need a bit of income but it's nice to keep ticking over."
The Justice League Part One began filming in April but won't be out in cinemas until November 2017. When it comes to the DCEU, Suicide Squad is next up on the release schedule in August 2016. Wonder Woman will be seen after that in June 2017. Aquaman will be released in July 2018.
For more entertainment news follow A-List on Twitter @Alistinsider