There's no denying that the Ghostbusters reboot is causing quite a stir on social media and YouTube, having polarised opinion among cinemagoers long before the first trailer even landed online. Since the film was announced, some fans of the 1984 original have voiced their negative views about the movie, stating that it's too far away from what Ghostbusters was always about and that Hollywood should stop making remakes of well-loved classics.
Fans had such strong views that shortly after the first sneak peak landed on the internet, it soon became the most disliked trailer in YouTube history and it's safe to say, it's taken a toll on director Paul Feig (who has talked about the "haters" on his Twitter account) and several members of the cast. Saturday Night Live's Leslie Jones even threatened to shut down her Twitter account due to abuse.
Talking in an interview with The Guardian about the negativity surrounding the upcoming movie, star Melissa McCarthy opened up, making reference to her actor/film-maker husband Ben Falcone and how it must be the haters' loneliness that is driving them to "spew hate" about the film.
"All those comments – 'You're ruining my childhood!' I mean, really," she told the publication. "Four women doing any movie on earth will destroy your childhood? I have a visual of those people not having a Ben, not having friends, so they're just sitting there and spewing hate into this fake world of the internet. I just hope they find a friend."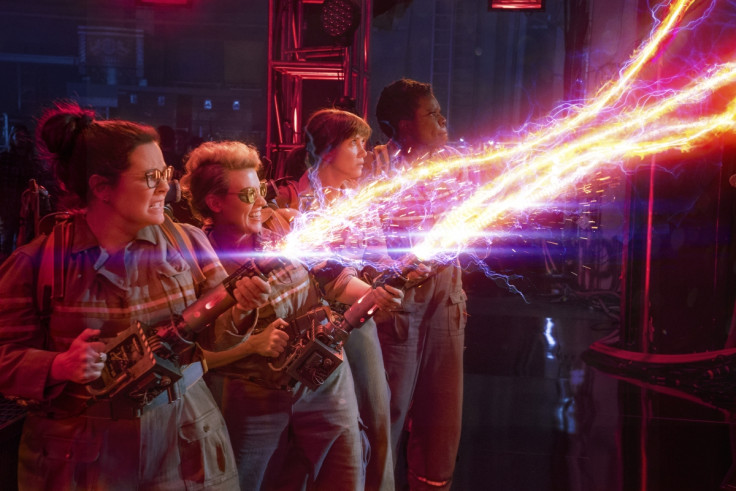 In the film, McCarthy, Jones, Kristen Wiig and Kate McKinnon take the lead as the titular gang, who are needed when New York City falls prey to ghosts from various different places and times as the Victorian garment-clad ghouls suggest in the new trailer. McCarthy plays paranormal researcher and supernatural scientist Abby Yates, while McKinnon plays crazy-haired, and even crazier-goggled nuclear engineer Jillian Holtzman. Wiig brings physicist-turned-investigator Erin Gilbert to life, while Jones stars as Patty Tolan, the street-smart addition to the team who acts as the group's eyes and ears on the ground.
While everyone is battling it out online as to whether the film will be successful in reinventing the franchise, elsewhere, Dan Ackroyd, who starred in the previous movies and cameos in the reboot took to his Twitter account to sing the movie's praises.
"As originator of the original: Saw test screening of new movie," he tweeted. "Apart from brilliant, genuine performances from the cast both female and male, it has more laughs and more scares than the first 2 films plus Bill Murray is in it! As one of millions of man-fans and Ray Stantz, I'm paying to see that and bringing all my friends!"
For more entertainment news follow A-List on Twitter @Alistinsider