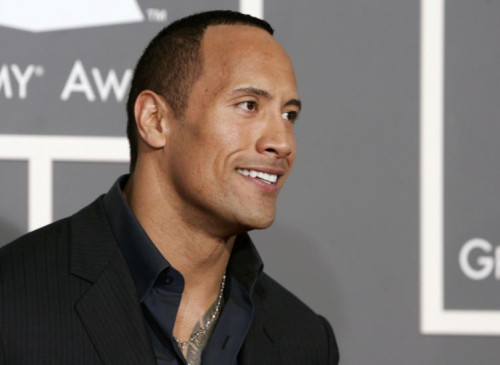 Is Dwayne Johnson playing Green Lantern in Batman vs Superman? It is not hard to believe as The Rock last month tweeted about the possibility of him working with Warner Bros.
But after his post on Instagram (below), rumour mills surrounding his inclusion in Batman vs Superman have gone on an all time high.
The social media post made by The Rock last November suggests which DC character he might be playing: John Stewart, the Green Lantern, reports IGN.
The Rock included the following hashtag on his Instagram post: #JohnStewartCanStillWhupSupermansAss
Here's the text of The Rock's Instagram post:
"Known this beast since he was 15. I was on the football field playing for Miami, he was leading the Hurricanes marching band as Drum Major. He spent years of working on my WWE story lines & Rock monologues.
"Then years of being on every movie set with me learning the film business from top to bottom. Today, he's one of the best and most sought after producers in Hollywood. Brilliant, relentless and one big mother****r! Proud of you brother & thank you for all the hard work. #ProducerHiram #TeamRock #JohnStewartCanStillWhupSupermansAss"
However, Johnson who probably wants to keep it a secret till a formal announcement is made, addressed the rumour by tweeting:
All I said was.. #LanternCanWhupSuperman RT: @IGN: Did @TheRock reveal that he's playing John Stewart/Green Lantern? http://t.co/J1ZIi433UX

— Dwayne Johnson (@TheRock) February 5, 2014
As per the Fast and Furious star's response, his casting as Green Lantern still remains a question mark as he neither confirmed nor denied the possibility.
Presuming The Rock signs on to play Green Lantern, he would be joining an all star cast, including Henry Cavill as Superman, Ben Affleck as Batman, Gal Gadot as Wonder Woman, Amy Adams as Lois Lane, Jesse Eisenberg as Lex Luthor and Jeremy Irons as Alfred.