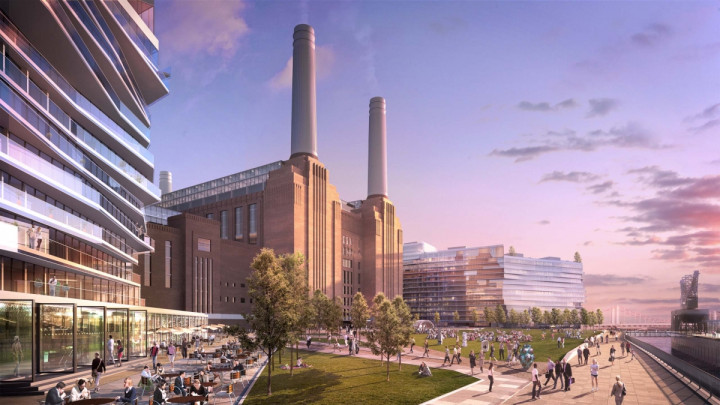 Battersea Power Station has managed to muster up £1.4bn in financing as the abandoned lot is set to be transformed into housing.
A syndicate of Asian and Middle Eastern banks - which comprises Singaporean bank DBS, the National Bank of Abu Dhabi, Malaysian bank RHB and the Oversea-Chinese Banking Corporation - will plough in the cash which will transform the derelict buildings and also pay for the Electric Boulevard high street which is a part of the wider development scheme, the company said in a press release.
Standard Chartered Bank, CIMB, and Maybank acted as mandated lead arrangers, book runners and joint co-ordinators for the deal.
Tan Sri Liew Kee Sin, chairman of the development programme, said: "These latest financing agreements are a further significant step in the development of Battersea Power Station, in bringing the iconic building back into public use after 30 years and in constructing the extraordinary buildings in Phase 3 designed by world leading architects.
"Furthermore these agreements will support the creation of jobs, affordable housing and enhanced transport within London.
"The agreements are also a demonstration of the strength of the relationship between the shareholders of Battersea Power Station and the lenders and we thank them for their support."
The press release also stated that the main construction work on Battersea Power Station will begin in the first quarter of 2015, coinciding with the redevelopment of the Northern Line.
The firm behind Battersea Power Station's redevelopment says it is 'embarking on a global tour' where the developers will visit 13 cities in 11 countries.
It says that it is going on the journey as it looks to find "the most exciting UK and global brands, businesses and restaurants to bring alive London's newest high street and the capital's largest and most central development."
Part of the tour will also include giving people the chance to purchase one of 539 of the total 1,305 homes that will be available.