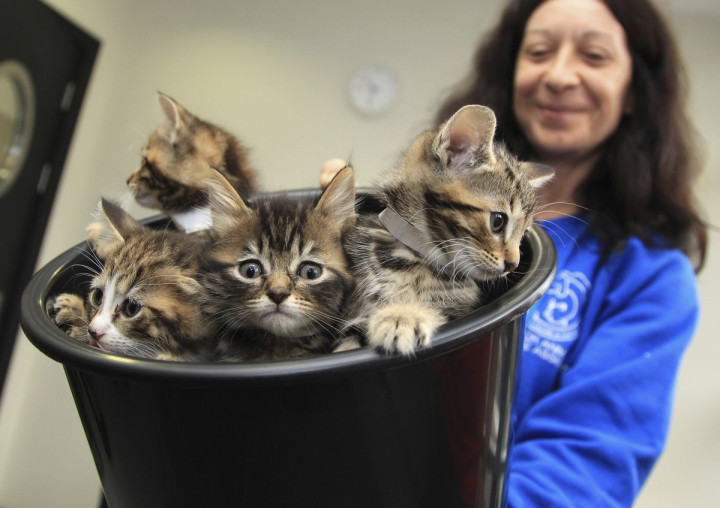 Battersea Dogs & Cats Home is "stretched to breaking point" after being forced to take in 91% more stray and unwanted kittens this summer than during the same period last year.
The charity has taken in 107 kittens under 12-weeks-old since April 1 and is caring for them in 24 pens at the centre in south London.
Sakura Anderson, Battersea's cattery team leader, told the Press Association: "From April to September we're normally very busy with litters because the warmer weather brings out cats' instincts to mate.
"However, due to London's high population of unneutered cats, we've now been stretched to breaking point and our maternity ward is overflowing."
Anderson added that the kittens were taking over the pens reserved for strays and older cats.
Battersea cares for around 250 cats across its three centres – in London, Brands Hatch and Old Windsor – at any one time. Staff aim to re-home kittens at nine-weeks-old and each year host a "Kitten Shower" in an attempt to give away more of the orphaned animals.
This year's Kitten Shower event is on 24 July in London.