While politicians and campaigners around the world debate the logistical and moral complications involved in taking military action against the Islamic State (Isis), US defence contractors are examining the financial benefits of another conflict in the Middle East. The prospect of sending ground troops into areas of Syria and Iraq controlled by Isis (Daesh) have boosted US defence spending projections, with firms such as Lockheed Martin, Fluor Corporation and KBR Inc expecting to receive a sizeable share of that money.
Last week Lockheed Martin's executive vice president Bruce Tanner was quoted by The Intercept as telling investors that he expects to see "indirect benefits" from the conflict in Syria. The aerospace manufacturer is the single-largest recipient of US defence contracts.
Tanner is not alone is seeing profit in the battle to defeat IS. During an October teleconference discussing his company's financial results David T Seaton, the chief executive of defence contractor Fluor Corporation, predicted an expansion of US military personnel on the ground in both Iraq and Syria, adding that such a situation "creates some opportunity for us".
Similar predictions were made in August by Kratos Defense & Security Solutions CEO Eric DeMarco. Asked by shareholders whether his company expected to see increased sales of "unmanned aircraft and railgun, hypersonic, missile radar, satellite-com, and electronic warfare", De Marco said "yes", according to Seeking Alpha.
"On every one that you just mentioned, it has changed in a positive way in the past three to six months. And it is happening industry-wide because of the shift or the pivot of the DOD [US Department of Defense] from asymmetric warfare or warfare fighting ISIS or fighting terrorists, to nation-state warfare," he reportedly added.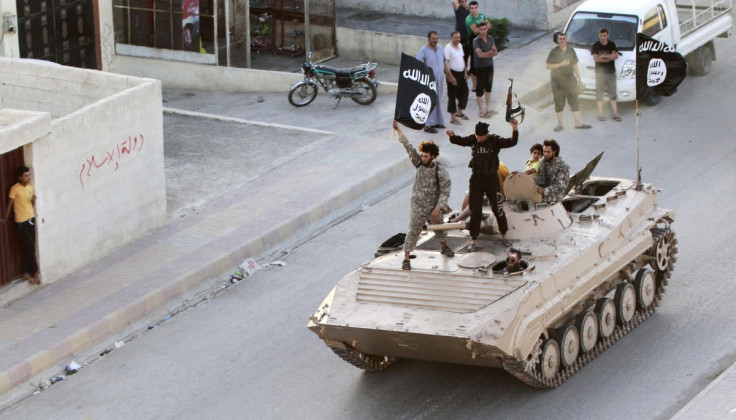 One of those predicting a rise in US defence spending is Ronald Kramer, CEO of Griffon – the parent company of a military technology contractor. "We believe that we are at more of a bottom in the cycle and that defence spending over the next five years is more likely than not going to look better than what it's looked like over the last five years," Seeking Alpha quoted him as telling investors.
Since 2014, the private defence contractor industry has made donations of more than $23m (£15.16m) to members of the US Congress. Unsurprisingly, the top recipients – Republican Senators Lindsey Graham and John McCain – are proponents of increased military action in Syria and Iraq, including the deployment of ground troops.
The defence industry is also said to have spent a staggering $95m on lobbying over the past 12 months alone. That figure is "more than 25% higher than the amount they spent in the same quarter of 2014", according to the Center for Public Integrity.