As many as 20,000 children are trapped on the frontlines of the battle for control of Islamic State-held Fallujah, the UN has warned, as US-backed Iraqi government forces continue their assault on the city.
Unicef has called on combatants in Fallujah to allow safe passage for the children and families caught up in the renewed fighting and said the children risk being drawn in as fighters. IS (Isis/Daesh) has extensively publicised its use of child soldiers.
"Since the start of the military operation in Fallujah, 60km west of Baghdad, very few families have been able to leave. Most have moved to two camps while others have sought refuge with relatives and extended families," Peter Hawkins, Unicef's representative in Iraq warned.
"Unicef estimates that at least 20,000 children remain trapped in the city. According to reports, food and medicine are running out and clean water is in short supply.
"Children face the risk of forced recruitment into the fighting, strict procedures for security screening and separation from their families. Children who are recruited see their lives and futures jeopardized as they are forced to carry and use arms, fighting in an adult war," he added.
The week-long offensive to retake Fallujah has marked the most ambitious phase of the Iraqi government's fightback against IS since the militant group seized vast swathes of territory in the country in 2014.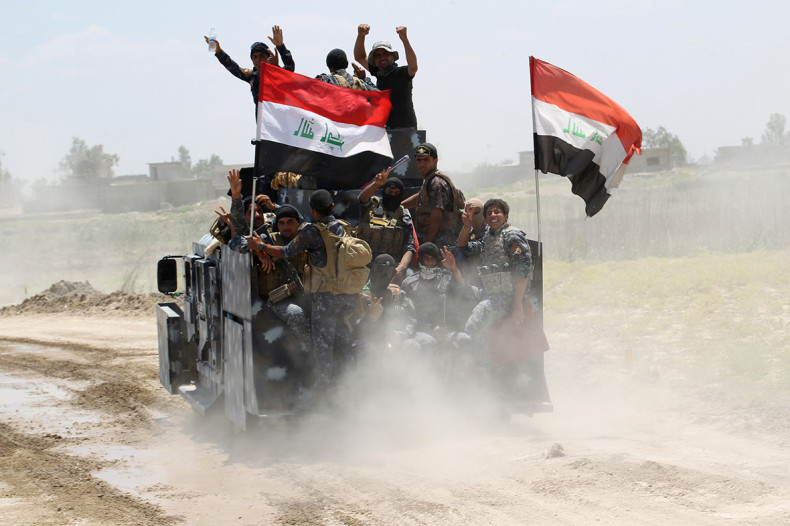 Following initial gains in the south of the city, yesterday (31 May) Iraqi government forces faced a four-hour counter-attack by IS in the district of Nuaimiya, slowing the advance.
The IS counter-attack started at dawn, with the militant group sending a wave of six vehicles, all of them carrying explosives, towards the Iraqi troops, AP reported.
Despite the scale of the attack, which was supported by IS snipers and fighters using secret underground tunnels, government forces were able to destroy the car bombs before they reached their lines.