Iran-backed Shia militiamen fighting alongside Iraqi government forces in Mosul have said that they have managed to cut off access between the towns of Tel Afar and Sinjar as the head deeper into the Islamic State (Isis) stronghold.
According to reports, a major bridge that linked eastern and western Mosul was also destroyed in an air strike carried out by US-led coalition forces. Now, there is only one bridge that leads to the city over River Tigris.
On Wednesday (23 November), Iran-backed forces succeeded in cutting the road link between the IS (Daesh)-held town of Tel Afar – located 50km from Mosul – and Kurdish-controlled town of Sinjar – located 45km further west – Hashd al-Shaabi or Popular Mobilization announced.
Abu Mahdi al-Mohandes, a leader of the unit, said that their fighters would now focus on cutting the road link between Mosul and Tel Afar – a predominantly Sunni Turkmen town, the BBC reported.
Meanwhile, the government warned Shia militiamen to not attempt to enter Tel Afar, fearing backlash from the Sunni Muslims. The Iran-backed militia has been accused in the past of carrying out serious atrocities on Sunnis in their fight against Isis.
Reuters reported that approximately 3,000 families have already fled the town as Iraqi troops marched into the city as part of a major offensive to recapture Mosul.
About half of those fleeing the region are headed southwest towards Syria, while the rest are north-bound to reach the Kurdish-held territory Nuraldin Qablan, a Tel Afar representative of the Nineveh provincial council told the news agency.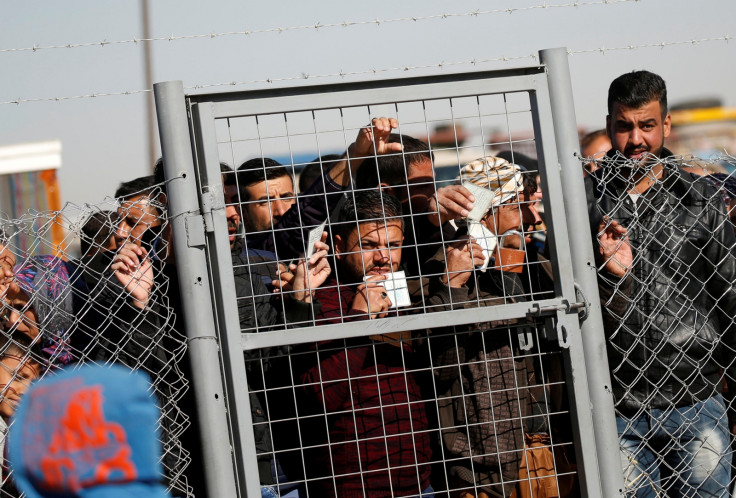 "People are fleeing due to the Hashid's advance, there are great fears among the civilians," Qablan said, using the local term for the Shia militias, Hashid Shaabi. "We ask Kurdish authorities to open a safe passage for them," he added.
In Mosul, Iraqi military estimates said that around 5,000 to 6,000 terrorists would face around 100,000 armed men of coalition forces including Iraqi government troops and Kurdish peshmerga fighters.
On Wednesday, officials at Iraq's ministry of defense announced in a statement that "Isis media minister of Wilayet Ninewa... the so-called Ziad Kharoufa", was killed in a recent air strike on the city of Mosul, Iraqi News reported.
"The extremist group held the funeral of the senior leader in al-Hayy al-Arabi in the eastern coast of the city of Mosul, amid strict security procedures," the statement read.