The Pentagon has admitted that a US airstrike in March killed 105 civilians in Mosul, Iraq. An investigation found that the US bomb triggered secondary explosions from incendiary devices planted by Islamic State (Isis), which in turn caused a concrete building to collapse.
US Central Command (CentCom) said it targeted two Isis snipers with a "precision-guided munition". The Pentagon's report stated that US personnel "could not have predicted" that dozens of Mosul residents were in the building being used by Isis snipers to attack Iraqi forces.
The airstrike detonated the explosives in the building, leading to its collapse. According to the BBC, civilians sheltering in the lower floors were killed after it collapsed. Officials did not learn civilians were inside until after the attack.
An executive summary of the report prepared for the commander of Operation Inherent Resolve, found that between 101 and 137 people sought refuge in the building, NPR reported.
CentCom included four civilians in a nearby structure in the official death toll. Eyewitnesses said 36 other non-combatants were also in the building. However, US authorities said it had "insufficient evidence to determine their status".
According to the report, the US bomb was only expected to damage no more than 20% of the building. Due to the Isis-planted explosives, however, the building was reduced to rubble.
In its report, the Pentagon said the building hit on 17 March was either used to store bombs or was rigged with explosives that "conservatively contained more than four times the net explosive weight" of the 500-pound munition that was used. The munition, a "GBU-38 with a delayed fuse," was used because officials believed it would achieve "the necessary effect and minimise collateral damage".
The building's owner had invited civilians who had been forced out of their homes, the report said. Isis militants had spoken with residents, with one neighbour telling investigators that Isis fighters had warned him to evacuate his family and move north by the morning of 17 March to avoid danger, according to NPR.
NBC News reported that the deaths represent around 25% of all civilian deaths since the US air campaign was launched.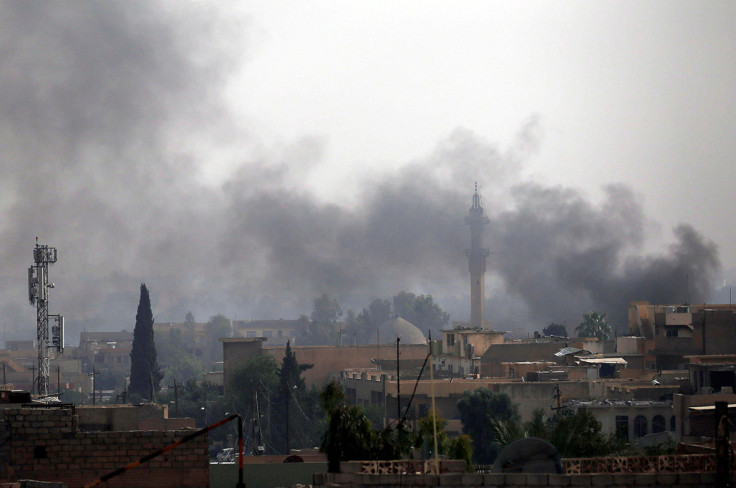 "Our condolences go out to all those that were affected," said Major General Joe Martin, commander of ground forces for the US-led coalition. "The Coalition takes every feasible measure to protect civilians from harm. The best way to protect civilians is to defeat Isis."
Initial reports placed the casualty estimates of upwards of 200 people. The US military has confirmed Thursday (25 May) that between 137 and 140 civilians were likely present during the airstrike.
The US initially denied having conducted any airstrikes in the Mosul al-Jadida neighbourhood. However, CentCom released a statement acknowledging they had targeted Isis fighters in the airstrike at the request of Iraqi forces. The US military then launched a formal investigation, NBC News reported.