Supreme Court only hope for Trump travel ban after rejection by Appeals judges
The travel ban was a revised version of an executive order that caused confusion.
A US Appeals Court has upheld a ruling against the revised travel ban brought in by President Donald Trump's administration. For the ban to come into effect, the White House will now have to appeal to the US Supreme Court.
This travel ban is a revised version of the administration's original ban which was also struck down in the courts. The revised ban suspends travel to the United States for people from six Muslim-majority countries: Libya, Yemen, Somalia, Sudan, Syria and Iran.
The original ban, the sudden implementation of which was widely regarded as an unorganised fiasco, also included Iraq.
Trump had said during his campaign that he would ban Muslims from entering the United States, comments which have proven difficult to shake off as courts rule that the attempted ban is unconstitutional as it targets a specific religion.
Lawyers arguing in favour of the ban have been attempting to say that only the text of the ban should be considered and not Trump's previous comments.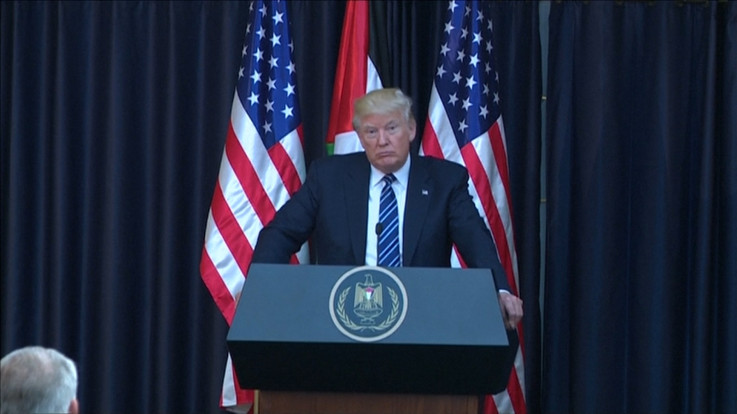 US president, Donald Trump
In the ruling, chief judge of the fourth Circuit appeals court in Richmond, Virginia, Roger L. Gregory wrote that the executive order "in text speaks with vague words of national security, but in context drips with religious intolerance, animus, and discrimination."
"Congress granted the President broad power to deny entry to aliens, but that power is not absolute. It cannot go unchecked when, as here, the President wields it through an executive edict that stands to cause irreparable harm to individuals across this nation."
The administration had attempted to get away from accusations of religious discrimination by omitting any mention of specific religious minorities getting preferential treatment.
It also said that it should not apply to those who already had valid visas. When the original ban was ordered, many living legally in the US were put into limbo with the uncertainty shared by border security staff.