Isis uses human shields and plants bombs at front doors to stop civilians fleeing Mosul
Trapped in a shrinking area of control in the city, Isis militants use the several hundred thousand trapped civilians as human shields.
Isis militants are reported to be planting bombs near residents' front doors in Mosul to prevent them from leaving their homes, as Iraqi forces make their final push against the jihadists after seven months of fighting.
Trapped in a shrinking area of control in the city, the militants are increasingly using the several hundred thousand civilians under their control as human shields to avoid being targeted. Lieutenant-General Abdul Ghani al-Assadi of the elite Counter Terrorism Services (CTS) said Isis chained civilians by the hands and used them as human shields to move around.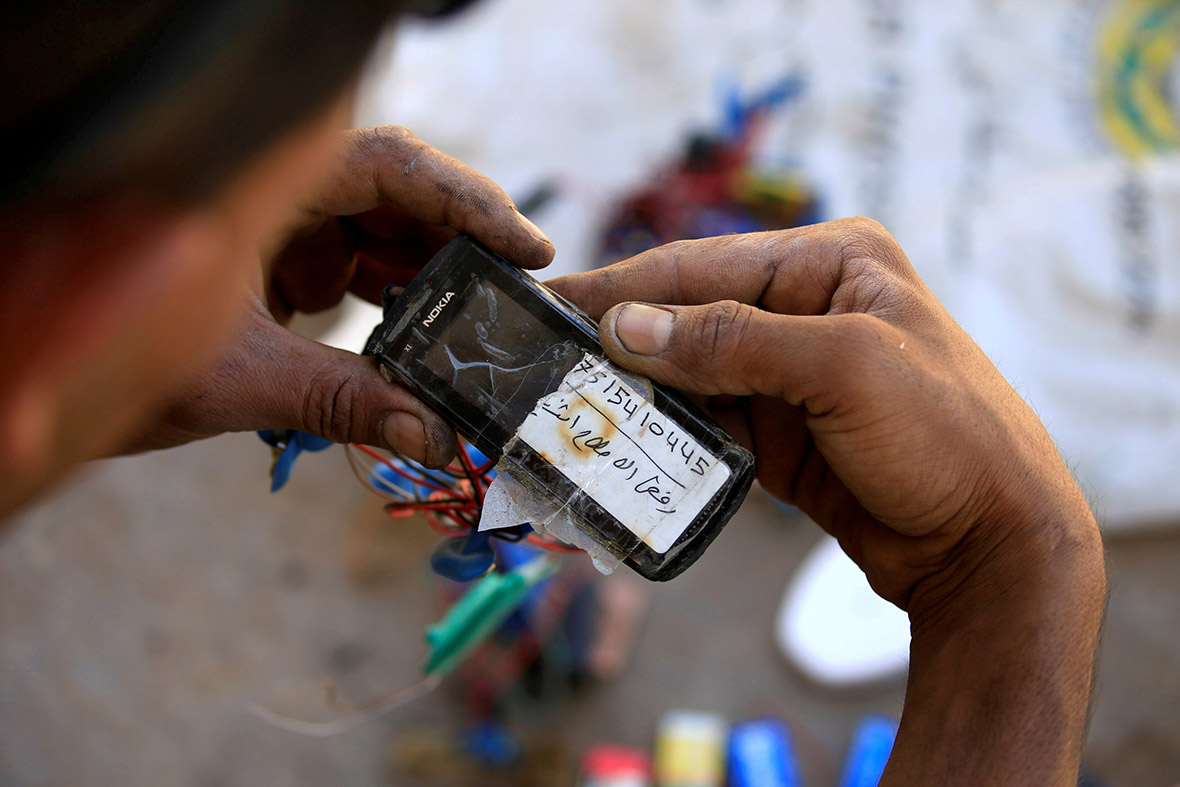 Backed by a US-led coalition, Iraqi forces have made rapid gains since opening a new front in north-west Mosul this month and have now dislodged Islamic State from all but about 12 square km (five square miles) of the city. The militants still control the Old City, where they are expected to make their last stand in the densely populated, narrow streets that are impassible for armoured vehicles, forcing Iraqi forces to advance on foot.
The Iraqi government is pushing to declare victory by the holy month of Ramadan – beginning on 27 May – even if pockets of resistance remain in the Old City. Lieutenant-General Abdul Ghani al-Assadi told state TV his elite Counter Terrorism Services (CTS) were advancing steadily in the Rifaie and Najjar districts, aiming to reach the western bank of Tigris river and complete the Old City's encirclement. The militants had deployed 30 suicide car bombs against his troops in Mosul over the past two days, he said.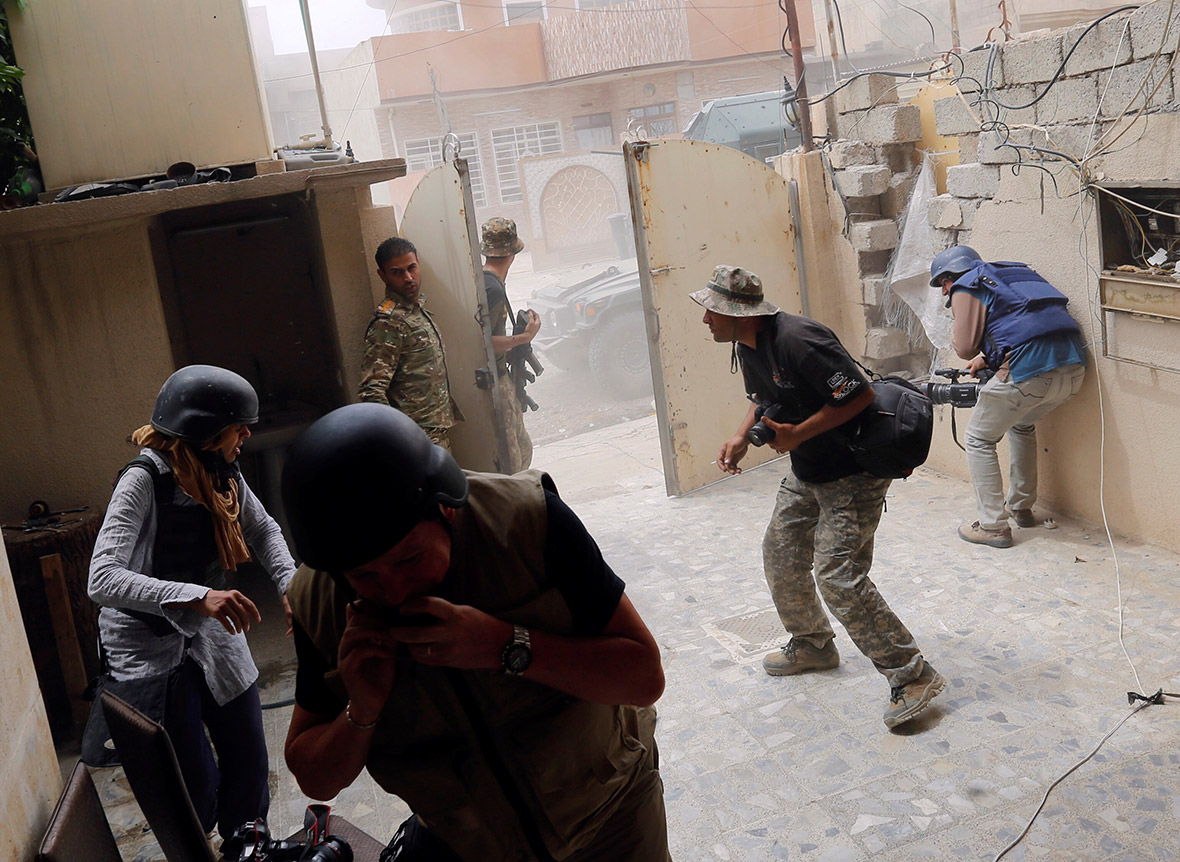 Hundreds of civilians have been killed under bombardment by the US-led coalition and Iraqi airforce during the Mosul campaign and the rest are eating weeds and boiled wheat grain to survive as food runs out.
"People are hungry and starving to death. There is nothing left. There isn't any water, people are so thirsty they would drink from the well which is full of diseases. Children and women, they were eating grass," said Qusay Adil Muhammd, an injured Iraqi civilian.
Many are desperate to flee the devastation, but escaping is not easy. "We were controlled because when someone would walk, an Isis militant would walk behind him; so you are unable to escape, even if you did escape, you have a family to be afraid for, meaning that if you would go, IS would kill your children," said Hatim Ahmad Fraja, a Mosul resident.
Fearful of triggering bombs if they open the front door, civilians are fleeing through the same holes Isis knocked through interior walls to move around the city without being targeted from the sky.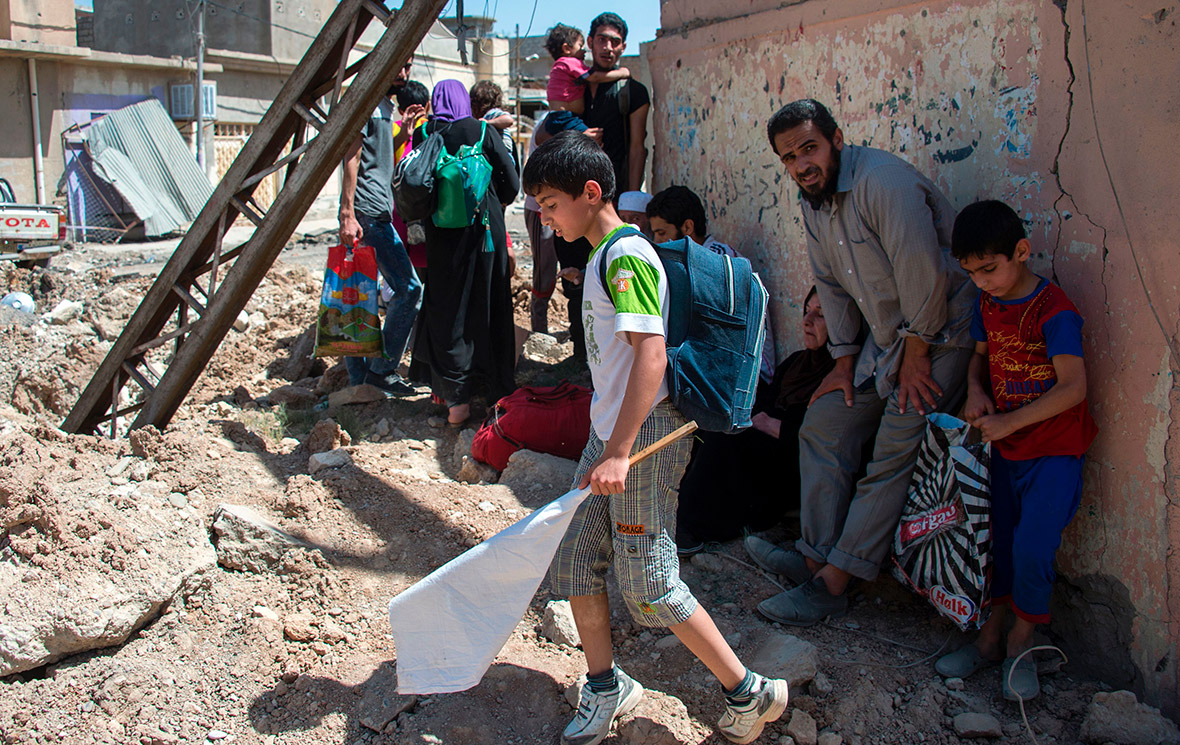 The number of people fleeing Mosul has surged since the re-intensification of hostilities this month. Nearly 10,000 people were displaced from the city on Tuesday (16 May), according to Iraqi government figures, joining an exodus of nearly 700,000 who have left Mosul since the start of the campaign last October. The United Nations said up to 200,000 more people could flee Mosul as fighting intensifies.