Last night the Duchess of Cambridge joined husband Prince William and his brother Harry to attend a emotional vigil at the Thiepval Memorial in Picardy, France on the eve of the centenary of the start of the Somme offensive on July 1, 1916.
Middleton arrived to the 'memorial to the missing' in a muted but graphic midi length coat in a blended mix of grey, black and white detail from the Italian fashion brand Missoni that she paired neatly with a black felt pillbox hat and oversized pearl studs.
Whilst standing out amidst the sea of sombre suited men either side to her, the Duchess remained demure and her muted palette was highly respectful of the setting. Underneath the coat she wore a black pencil skirt and classic black court shoes.
The zig zag design is the signature print of the Missoni brand and similar styles can be bought online for £2994, although this style has since sold out since worn by Middleton last night.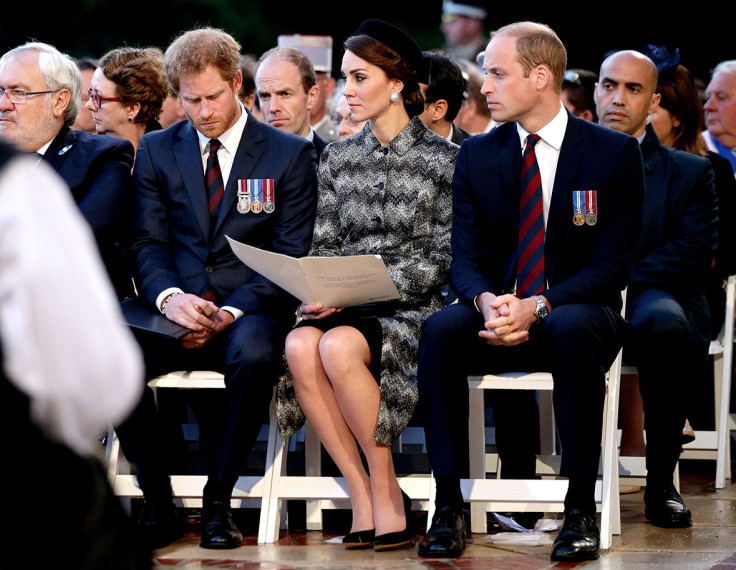 The memorial was held in honour of the the 72,000 missing British and Commonwealth soldiers who lost their lives during the Somme offensive. The large memorial bears the names of those who died but have no grave. Over a million soldiers were killed and wounded from both flighting parties during the four month battle which remains one of the bloodiest battles in human history. On the first day alone, 19,240 British soldiers were slain.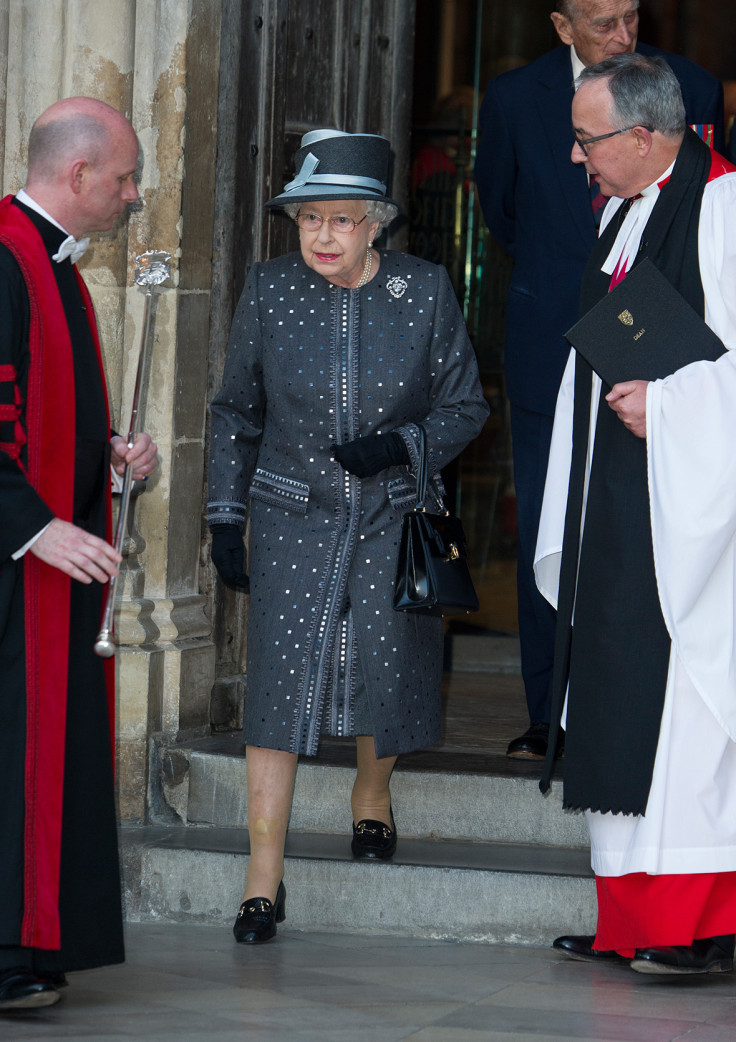 In Westminster, Queen Elizabeth II attended a church service at the abbey to pay silent tribute to those who lost their lives at The Battle of the Somme. With Prince Phillip by her side, the Queen was dressed in a muted sage green coat and matching dress decorated with neat metallic squares and detailed pockets. As ever, Elizabeth II accessorised with a black frame bag from Launer and gold buckled shoes by Anello and Davide.
Following the service, the Queen and the Duke of Edinburgh led a vigil at the Grave of the Unknown Solider at Westminster Abbey where they lay a wreath of roses and bay leaves upon the grave.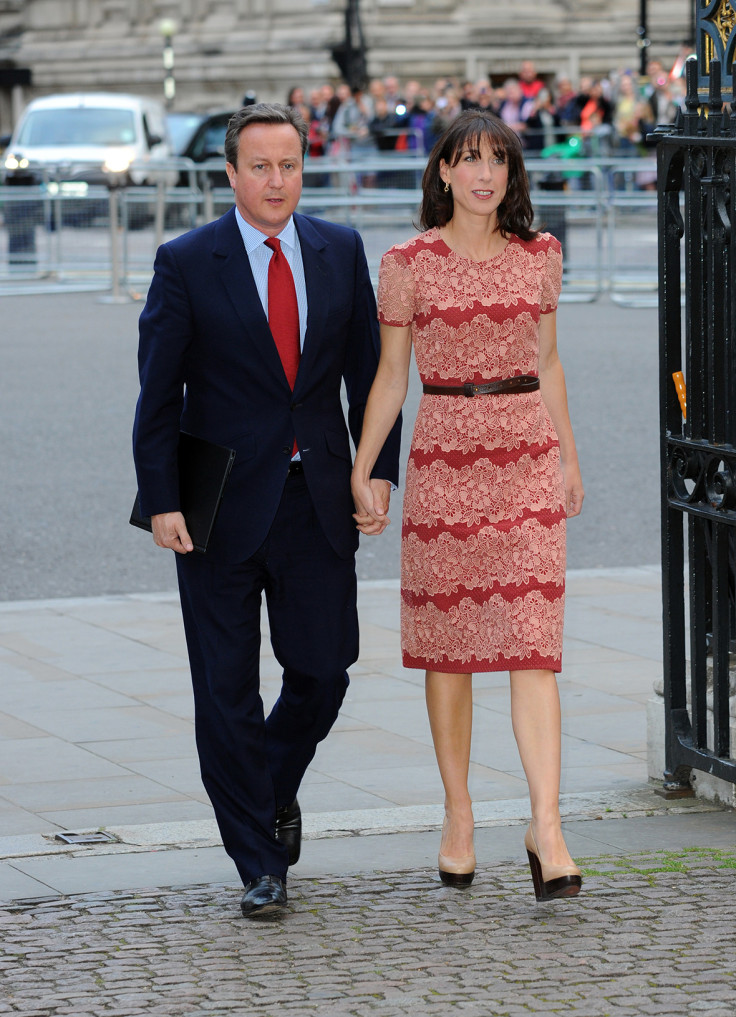 Amidst the plethora of attendees paying their respects was Prime Minister David Cameron who was joined by wife Samantha as they set aside the troubles within the Conservative party for the evening to mark the centenary of the Battle of the Somme.
Eschewing the sombre palettes adopted by the likes of the Duchess of Cambridge and the Queen, Mrs Cameron arrived at the Westminster Abbey service in a warm polka dot red dress embellished with blush pink lace that matched her nude platform court shoes.