Police in Bavaria are hunting a mysterious axeman who hacks down mountain top crosses in what authorities believe may be religiously motivated attacks.
On Saturday, a person striking in the dead of night used an axe and hacksaw to leave the 9ft 2in (2.8 metres) cross atop the Schafreuter mountain swaying precariously.
It is the third attack on mountain top crosses in the Lenggries municipality of the Alpine German state in recent months.
In May, a vandal hacked down the cross atop the Dudl-Alm, while the cross on top of the Prinzkopf mountain was felled in July.
Local German police are currently attempting to track down the vandal responsible for the attacks, and spokesman Josef Mayr told Austrian newspaper Tiroler Tageszeitung they may be religiously motivated, and an attempt to "free" the mountains of religious symbols.
The person believed to be responsible is described by police as in his mid-30s, about 5.9ft (1.8m) tall, and of strong build. He allegedly boasted of felling the cross in a mountain hut, with witnesses claiming he had a foreign sounding accent, The Local reported.
The practice of erecting crosses on German mountain tops dates back to the 13th century, with the practice surging in popularity in the early 20th century.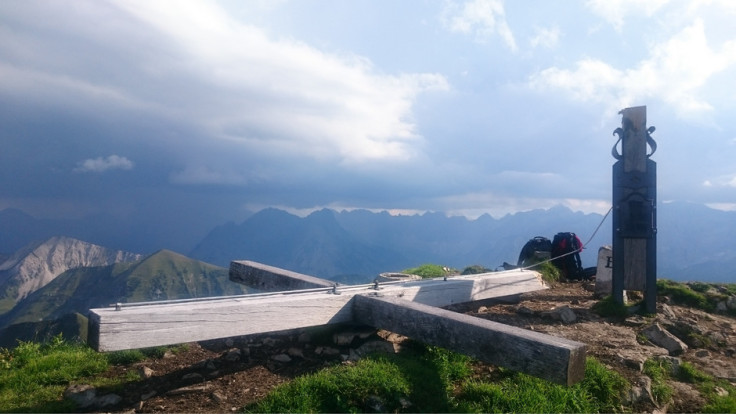 Police speculated that the vandal may have connections with the Swiss Freethinkers, a secularist organisation which opposes the tradition. Andreas Kyriacou, the president of the organisation dismissed the speculation as "absurd and defamatory", and said the group would never condone vandalism.
Authorities have asked hikers to be vigilant, and report potential sightings of the suspect to police.