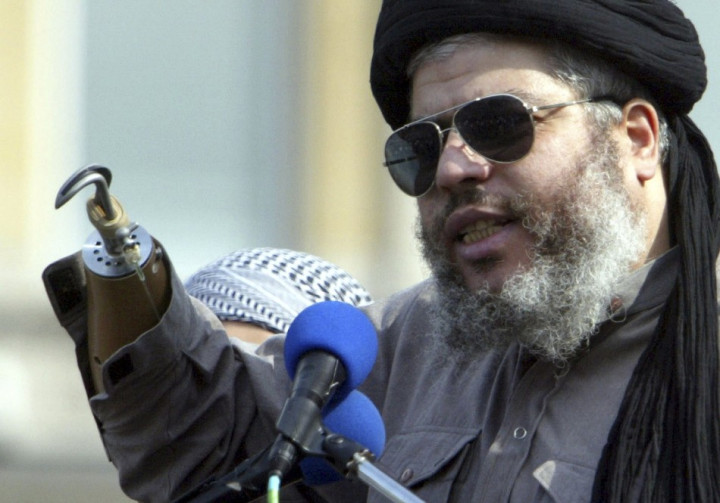 The BBC has apologised to Buckingham Palace for revealing the Queen's concerns regarding the arrest of radical cleric Abu Hamza.
The apology comes after security correspondent Frank Gardner told Radio 4's Today programme that the Queen had voiced her frustrations that Hamza had not been arrested before he was charged with terrorism offences in 2004.
According to Gardner, during a private meeting the Queen asked the home secretary why the preacher was still at large and said she was "pretty upset" that it took so long for him to be arrested.
The BBC apologised to Buckingham Palace in a letter, saying the conversation between Gardner and the Queen should have remained private and it "deeply regretted" the breach of confidence.
In a statement, the BBC said: "Our correspondent Frank Gardner revealed details of a private conversation which took place some years ago with the Queen.
"The conversation should have remained private and the BBC and Frank deeply regret this breach of confidence. It was wholly inappropriate. Frank is extremely sorry for the embarrassment caused and has apologised to the palace."
The European Court of Human Rights has ruled that Hamza can be extradited to the US to face terrorism charges along with four other suspects after losing his appeal.
Gardner did not reveal which former home secretary the Queen had approached. Protocol generally prevents the monarch from expressing political views and her private conversations are not revealed.
A spokeswoman for Buckingham Palace told the BBC it would "never comment on private conversations involving any member of the Royal Family".
Gardner had told Today: "The Queen was pretty upset that there was no way to arrest him. She couldn't understand - surely there had been some law that he had broken? In the end, sure enough, there was. He was eventually convicted and sentenced for seven years for soliciting murder and racial hatred."
Hamza has been fighting extradition from Britain for more than 13 years at a cost of £4m to the taxpayer.
He is wanted over allegations he plotted to set up a terrorist training camp in the US and was involved in kidnapping Western hostages in Yemen.