Prisoners: Inside Holloway and Pentonville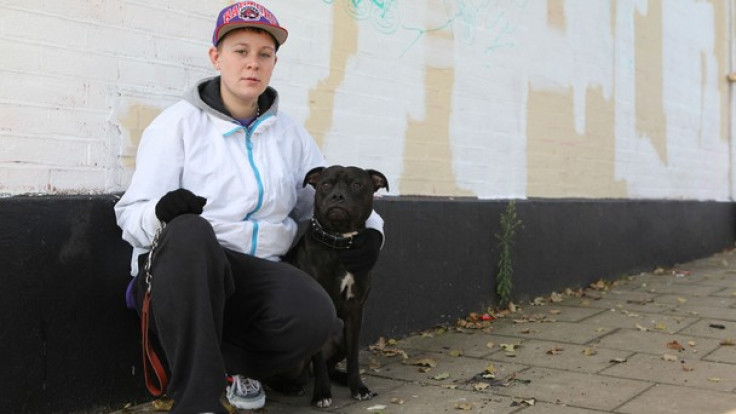 The BBC has followed the lives of inmates at two of London's most well-known prisons; Holloway and Pentonville.
Prisoners were monitored over 12 months; showing them in jail, being released, some then reoffending and being put back behind bars.
Split into three parts, the documentary first looks at Holloway, the women's prison in north London. In 2010, an investigation into Holloway found it was a "difficult" prison to run, with 57 percent of inmates saying they felt unsafe, with bullying a constant concern.
It is home to over 400 prisoners including 18-year-old Jayde, who has already been sentenced to jail six times.
The film shows how Jayde, 18, is stuck in a cycle of reoffending; after being released, she is back in Holloway after just two weeks. On average, 51 percent of women leaving prison are reconvicted within a year. For women who have served more than 10 previous sentences, the reoffending rate increases to 88 percent.
Insider her cell, Jayde rips up her curtains, threatening to use them as ligatures and screams at staff. However, while outside she admits she misses prison, saying: "I'm not gonna, lie, I do love prison. HMP - her majesty's playground."
Jayde also writes a letter to one of the officers at Holloway, saying how much she misses and loves them.
Another inmate in The Prisoners is Crystal, 23, who has been in and out of jail since she was 17. When she is released she decides to make a change in order to address her problems and not end up back at Holloway.
In a parallel documentary next week, filmmakers go to the men's prison Pentonville, where over 1,000 inmates are detained.
One prisoner named Mick, who is in his 40s, reoffends in order to get back into jail unless he gets accommodation when he is released.
Another inmate, Senol, wants to build a life outside of Pentonville but struggles with alcohol, his temper and violent past.
The last in the series looks at Chloe and her fiancé Michael, who are in a Holloway/Pentonville cross-prison relationship. Both want to stay out of jail but when Chloe is released first, she has to cope with the outside world alone.
The Prisoners starts tonight (Monday) on BBC One at 9pm.
© Copyright IBTimes 2023. All rights reserved.