The BBC has suspended its chief technical officer after the corporation was found to have wasted £98.4m of licence fee payers' money on its failed Digital Media Initiative project.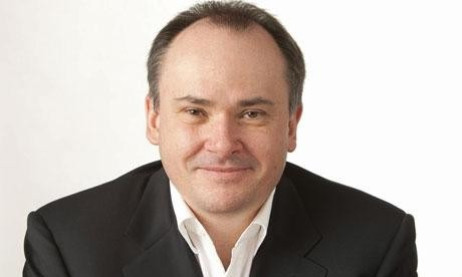 Originally contracted to Siemens in 2008 before being taken in-house a year later, the DMI was intended to transform the way BBC staff used and shared video and audio content and was seen as an important part of the corporation's move to Salford.
But the bespoke system to manage digital content became redundant as the broadcasting industry developed standardised, off-the-shelf production tools that did not exist when the DMI was created.
BBC director general Tony Hall said: "The DMI project has wasted a huge amount of licence fee payers' money and I saw no reason to allow that to continue, which is why I have closed it. I have serious concerns about how we managed this project."
An independent review, led by PricewaterhouseCoopers, has been launched to find out what went wrong.
CTO John Linwood, who was the project sponsor and was formerly of Microsoft and Yahoo, has been suspended from his £280,000-a-year job on full pay and temporarily replaced by technology controler Peter Coles.
In a blog post, director of communications Dominic Coles confirmed the DMI's closure.
Hard lessons
Coles added: "We never forget we are spending licence fee payers' money and we will learn some hard lessons from this experience. We will be quicker to act when projects are not delivering."
In November, BBC trustee Anthony Fry wrote a letter to the company's public accounts committee chair Margaret Hodge regarding concerns over DMI, and this week he wrote again, as published in a press release on the BBC's website.
"It is of utmost concern to us that a project which had already failed to deliver value for money in its early stages has now spent so much more of licence fee payers' money. We intend to act quickly to ensure that that [sic] there can be no repeat of a failure on this scale."
In a memo sent to BBC staff in 2008, published by The Register and explaining the potential benefits of DMI, the system is described as "necessary modernisation" as the broadcaster moved away from recording standard definition on tape to high definition on memory cards.
"The implementation of DMI will have a carefully managed roll out over the next five years," writes then-director of future media and technologies, Ashley Highfield. "DMI is essential for the BBC to remain relevant to our ever evolving audience. Without DMI we simply can't deliver many of our planned and exciting new on-demand service."
Director general Hall added this week: "Ambitious technology projects like this always carry a risk of failure; it does not mean we should not attempt them, but we have a responsibility to keep them under much greater control than we did here."