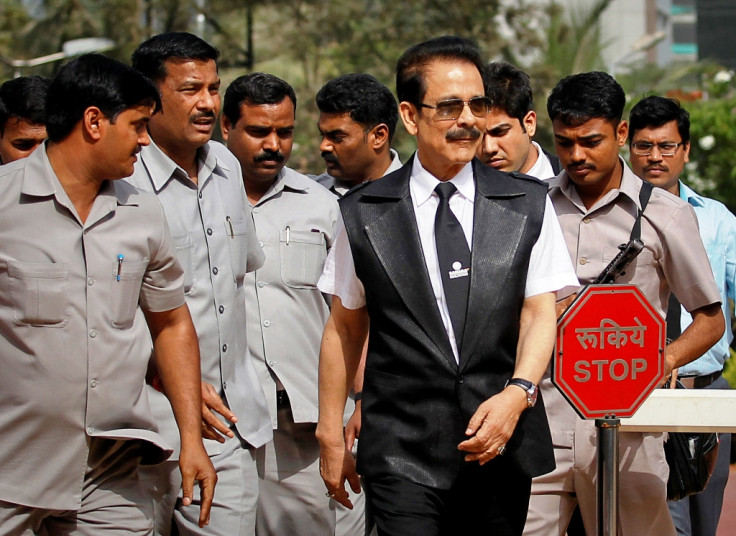 Spanish lender BBVA has denied offering a credit line to troubled Indian financial services conglomerate Sahara, raising doubts about the group's claims that it would use the funds to bail out jailed boss Subrata Roy.
A spokesman for BBVA told Reuters that the bank has "no credit exposure or any relation with Sahara".
Meanwhile, an unnamed senior executive at BBVA told the news agency that the bank was never in talks with Sahara for a loan and that a mention of its name in Indian court proceedings was a "surprise".
Separately, BBVA executive Jose Ramon Vizmanos, the supposed signatory to a bank letter underscoring the credit line, denied ever working with Sahara.
Pursued by Reuters, a Sahara spokesman did not immediately respond to an e-mail and phone call seeking comment.
Vizmanos said on 25 March: "I have never worked with any Indian company ... The only thing I know about Sahara is the desert in Africa."
Court proceedings
Earlier in the week, Sahara told India's apex court that it had secured a €900m (£662.6m, $989.2m) line of credit from BBVA, one of several financial deals it said it had struck.
Sahara had, on 23 March, submitted a letter in the court written on BBVA notepaper and signed by Vizmanos, taking responsibility for the credit it was giving Sahara.
Sahara had told the Supreme Court of India that it planned to use the BBVA loan to replace a loan from the Bank of China tied to its three overseas hotels, including London's Grosvenor House.
Sahara has a debt of $852m from the Chinese bank, the company lawyer told the court.
Bail money
On 23 March, India's top court afforded Sahara another three months to table a final proposal to raise funds against its assets, key to pay Roy's $1.6bn bail money.
Sahara India Pariwar is in the market to sell Grosvenor House after it defaulted on Bank of China loans for the London property.
The company's talks with US-based Mirach Capital Group to raise $2bn collapsed in February on news that a bank letter underpinning the proposed deal was forged.
Roy, 66, has been held at New Delhi's Tihar jail for over a year in a protracted dispute over refunding billions of dollars to Indians who had invested in outlawed bonds.