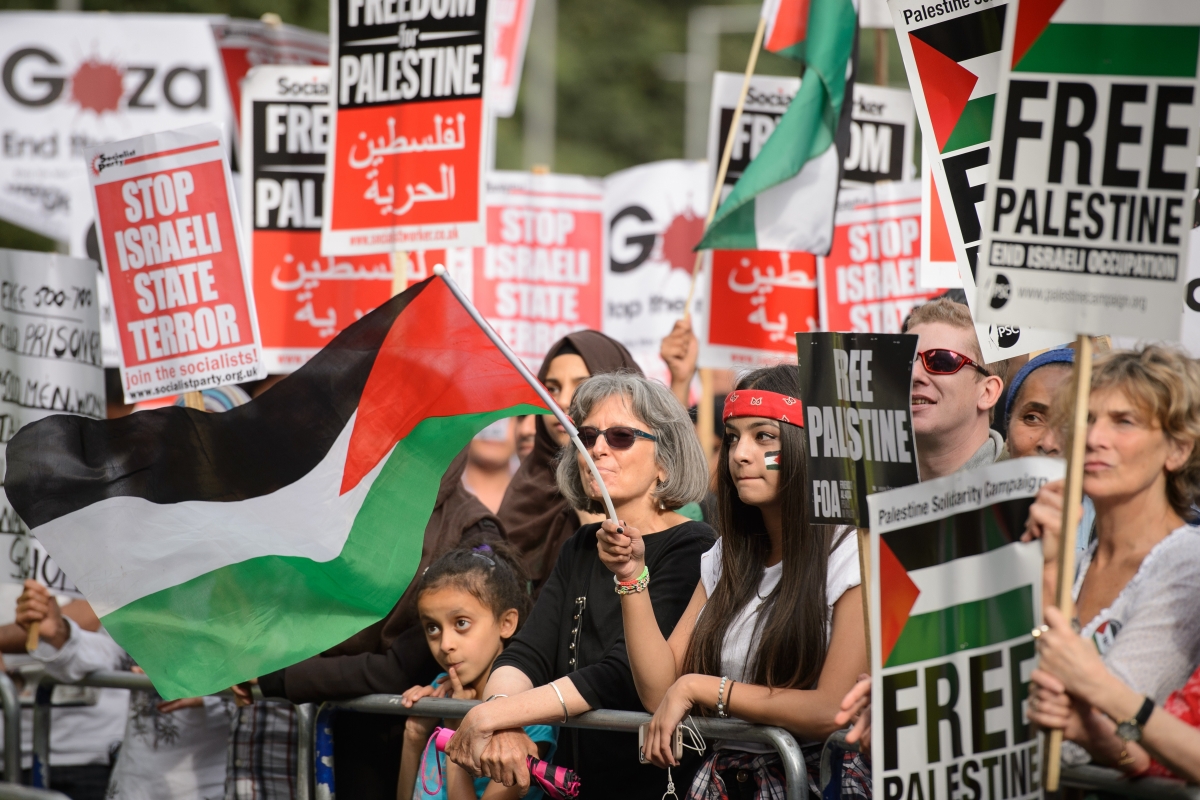 A senior UK minister is expected to announce plans of a government attempt to prevent local authorities from participating in the Boycott, Divestment and Sanctions (BDS) Movement against Israel. Under the new guidance, NHS trusts, councils, universities, student unions, and other public bodies will be prevented from boycotting foods and products from Israel.
Matthew Hancook, Cabinet Officer Minister, will provide details of the new regulations during a visit to Israel this week. The new legislation will reportedly make it easier for the government to challenge organisations that boycott Israel, with the plans first being announced in October 2015 ahead of the Tory Party annual conference.
Hancock said at the time: "We will take steps to stop such outdated policies being pursued through procurement and pension policies. We will safeguard the security of families at home and prevent such playground politics undermining our international security."
The new regulations will mean that any organisations imposing boycotts against Israel would likely be taken to court over it. All public authorities would fall under the regulations and be prevented from imposing a boycott against any countries signed up to the World Trade Organsiation government procurement agreement.
Leicester City Council adopted an Israeli boycott policy in November 2014 under the Labour Party. Newly-elected Labour leader Jeremy Corbyn said ahead of his election that he would support a boycott of Israel settlement goods, while Labour MP Shabana Mahmood took part in a protest against Israeli goods, temporarily closing a supermarket in her constituency.
Speaking about the plans to block the BDS movement against Israel, Conservative Friends of Israel chairman Sir Eric Pickles MP said: "This move is very welcome. The attempt by the irresponsible left to demonise Israel is bad for British business, bad for the local taxpayer, and deeply damaging to community relations. It encourages antisemitism and strives to make a municipal foreign policy contrary to the interests of the UK."
Meanwhile, on 14 February the Obama administration said it did not support action against entities that boycott goods manufactured in the West Bank. The White House said that they did not support certain provisions in the Trade Facilitation and Trade Enforcement Act that require non-cooperation with entities that participate in the BDS movement against Israel.
However, a statement from the American Israel Public Affairs Committee welcomed the anti-BDS provision, saying: "The provision puts the US firmly on record opposing BDS and supporting enhanced commercial ties between the United States and Israel."
A spokesperson for the White House said that the Trade Facilitation and Trade Enforcement Act is otherwise acceptable in its current form.