Jaipur Literature Festival: India's 'complicit' role in the Palestinian occupation discussed by BDS founder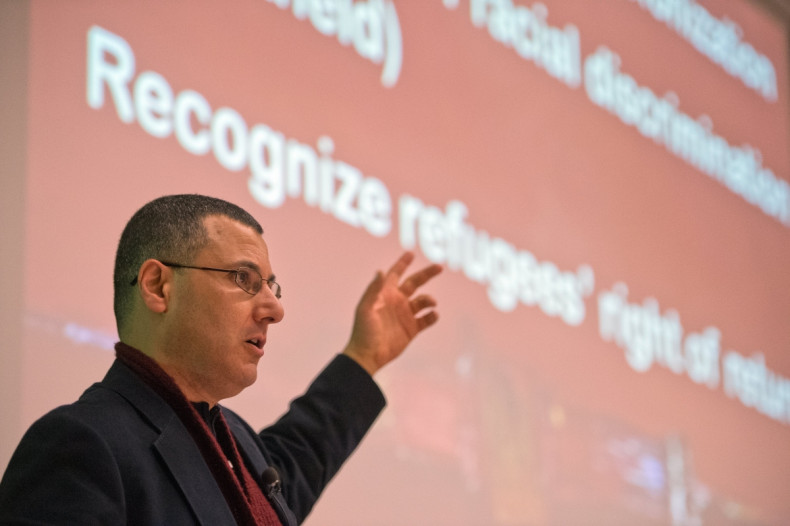 Omar Barghouti, co-founder of the BDS (Boycott, Divestment, Sanctions) movement has spoken out about India's role in the Palestinian struggle. Speaking on a panel at the Jaipur Literature Festival, Barghouti urged the Indian government to rethink their ties with Israel.
Citing Narendra Modi as a Prime Minister "who only looks at business", an audience member asked Barghouti whether he had noticed a change in India's position towards Palestine from the days of Prime Minister Indira Gandhi. Barghouti replied: "Absolutely. We really miss Indira Gandhi."
Barghouti explained things were "very grave" in Gaza and that the Palestinians needed "much more effective international solidarity" in order to bring Israel to justice for its "crimes in Gaza". He said that BDS was the way to do this and that the Indian government was only making the situation worse, particularly through their military trade with Israel.
Barghouti said: "There's a common interest between the majority of India and Palestinians in shifting this country's massive resources from the military, where Israel is profiting tremendously, to social services, employment, the environment... We have a common interest in this, it's not just about Palestine."
Addressing criticism that the BDS movement has received, Barghouti said that unlike the South African academic and cultural boycott during apartheid, the Palestinian BDS movement does not target Israeli individuals, but only targets institutions. He denied rumours that individual Jewish teachers had been targeted because of his movement, blaming Israel for "spreading lies" through their influence over US news publications.
Barghouti also reminded the audience that the BDS movement has gained a lot of support from Jewish people in the United States and other countries around the world. He also said that an increasing number of people within Israel had begun to express support for the movement, something that he says is "terrifying Israel".
"One can ask, 'Why should Indians really care about Gaza, about Palestine? We have enough problems in this country. Why should we worry about you?' And it's a legitimate question," Barghouti told the largely Indian audience in Jaipur. "But Martin Luther King said that at the very basic level boycott is withdrawing cooperation from an evil system. India is complicit in maintaining this evil system through military trade and many, many other forms."