Islamic extremism and boycott are preventing Israel and Palestine from reaching peace, according to a top Israeli official.
The official made the remark as the two countries commemorate the first anniversary of the 2014 Gaza War, in which some 2,200 Palestinians and 71 Israelis were killed.
The official said Israel is willing to restart negotiations to reach peace with the Palestinians but claimed its efforts to do so are impeded by extremist Islamists.
2014 Gaza War
IDF's Operation Protective Edge was launched on 8 July to restore calm in southern Israel after Gaza had launched some 150 rockets into the country.
The IDF operation was initially a purely aerial offensive, before expanding into a ground invasion aimed at finding and destroying Hamas' underground tunnels.
The operation caused the death of more than 2,200 Palestinians, mainly civilians, and 71 Israelis, of whom 66 were IDF soldiers.
"It has been said for years that the Israel-Palestine conflict drives extremism, but I say the opposite: Islamic extremism is preventing peace. We could sign a peace treaty, but extremists are preventing it," he told IBTimes UK.
"We are willing to start negotiations immediately with Palestine, but we are going to deal with Hamas [Palestinian militant organisation] once it recognises Israel [has a] right to exist. At the moment, Hamas says Israel should be destroyed."
The official said Israel is committed to helping with the reconstruction and humanitarian work in Gaza but warned that another conflict might erupt due to the failure of negotiations between the two parties.
"There are no illusions. Unless Hamas changes, we have to presume that there will be another round, unfortunately. There is a theory that Israelis don't get it, all we have to do is to move the settlements and go back to the 1967 border, but this is exactly what we did in the past," he said.
The official is confident the two countries can achieve the two-state solution, but only when Palestinians are "willing to deal with our concerns". He added: "When they talk about me they call me an imperialist, a colonialist. They are very happy to talk about what bothers them as if they are the only audience, they are not willing to discuss what's important for us."
He also denied that Hamas is having talks with Israel on a long-term ceasefire, dismissing a report published by the Palestinian Ma'an news agency. The allegation was also rejected by Hamas.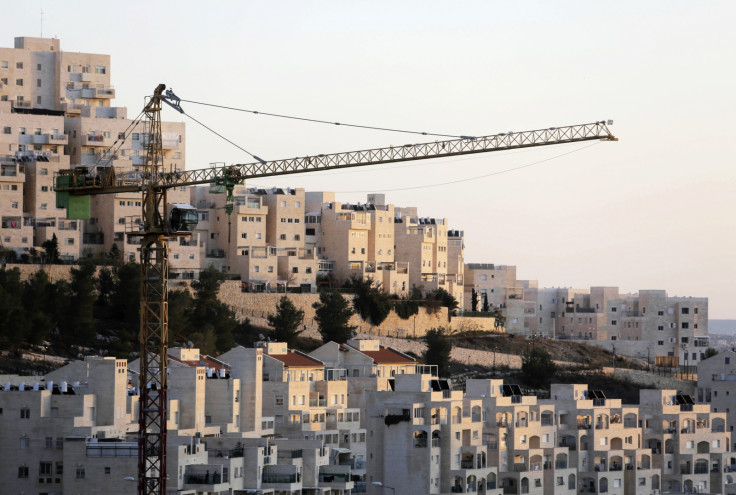 Settlements
Samer F Makhlouf, director of NGO One Voice Palestine, told IBTimes UK the Gaza War has prompted many Palestinians to lose hope regarding the two-state solution.
"The Gaza War has not just been an unfortunate loss of people, but it also had a negative impact on Palestinians," he said. "We are very concerned now as the support of the solution is diminishing and Palestinians think it is no longer applicable. We advocate for non-violence as a violent resistance is not the right approach."
Makhlouf also said settlements make Palestinians angry and the Israeli occupation creates lots of difficulties.
He said: "Settlements grow on a daily basis and people get confused and angry. We reject the settlement enterprise and the occupation, which causes daily difficulties. For example, we are not allowed to have 3G on our phones for security reasons and if I want to visit Jerusalem, I need a permit. They [Israel] are controlling everything."
Makhlouf urged the Palestinians to be united and solve internal conflicts in order to reach an agreement with Israel and end the occupation.
"We have internal conflicts, we haven't had elections in 10 years, there is a lack of democracy and accountability," he said. "We have to stay united to be able to end the occupation."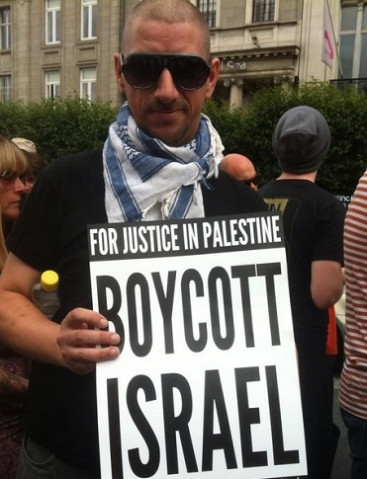 Boycott
In 2010, a South Africa's anti-apartheid-inspired movement known as BDS (Boycott, Divestment and Sanctions) was created with the aim of boycotting Israeli products to promote Palestinian independence.
The movement, supported by many, has also been slammed as an anti-Semitic campaign which undermines the Palestinian economy that relies on Israel.
In July, Omar Barghouti, one of the group's co-founders, told news agency AP: "BDS is winning the battles for hearts and minds across the world, despite Israel's still hegemonic influence among governments in the US and Europe.
"We are now beginning to harvest the fruits of 10 years of strategic, morally consistent and undeniably effective BDS campaigning."
The official said BDS is not negatively impacting Israel's economy but it undermines the peace process and "condemns the Palestinians to the status quo". He pointed out: "It sends the message that Palestinians should not negotiate with a country that has been boycotted."
The UN report on Gaza War
In June, the UN Human Rights Council released a report that alleged both Hamas and Israel Defense Forces (IDF) committed war crimes during the Gaza conflict.
The investigation accused Israel of failing to provide enough information regarding the specific military objectives of its attacks, noting security concerns "do not relieve the authorities of their obligations under international law" and that "there are strong indications that these attacks could be disproportionate, and therefore amount to a war crime".
Israel rejected the report, accusing it of being biased.
"First of all the institution is biased and two consecutive UN secretary generals, Ban Ki-moon and Kofi Annan, have criticised the council for being biased," the official said.
"There have been more resolutions in Israel than Iraq, Syria and North Korea together. It's ridiculous, it's wrong, it's manipulation of the UN system. But this how the UN system works," he continued, adding that an independent inquiry is needed.
"Misidentification of a target is not a crime. We have a supreme court that is known internationally for independency and professionalism. If people have allegations of soldiers behaving in a way that is not proper, we have our own system of review to determine whether those allegations are valid."
IBTimes UK's reporter travelled to Israel courtesy of Bicom.