Beach body ready poster outcry: Mass demonstration 'of all sizes' planned in Hyde Park over 'offensive' advert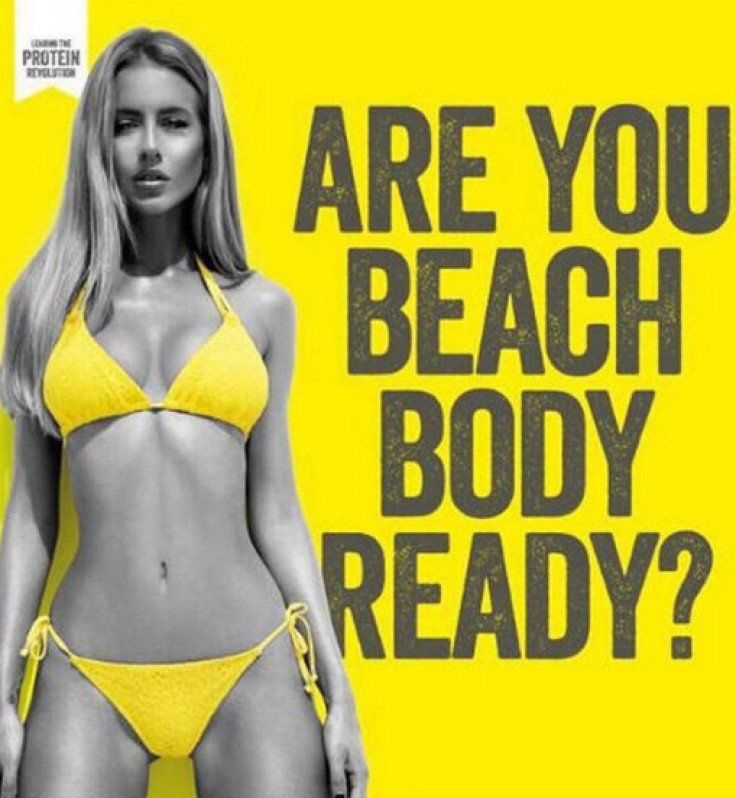 Thousands of women are calling for the removal of a 'sexist' advert featuring a thin bikini-clad woman with the slogan: "Are you beach body ready?" because it promotes an "unhealthy body image".
A mass demonstration, called Taking back the beach, is planned for Saturday 2 May, at Hyde Park for women to come wearing their bikinis whatever their size to prove being thin and ab-ripped does not necessarily mean beautiful.
So far more than 50,000 have signed a petition against the Protein World advert, which promotes slimming products and the Advertising Standards Authority said it has received 277 complaints describing it "offensive, irresponsible and harmful because it promotes an unhealthy body image".
The watchdog said an investigation into the advert has not been launched but it would be meeting the advertisers tomorrow (29 April), to discuss it.
A spokesman told IBTimes UK: "The outcome of the meeting will decide if any future action will be taken."
But Protein World, the slimming products company behind the campaign, said sales had increased since its adverts went up across the London Underground three weeks ago so the positive reaction outweighed any negative connotations. It has hit back with its own #getagrip social media campaign saying it was unfair to "fit shame" and has received support from its fans.
On the 'Taking the beach back' Facebook page, it stated: "Beach ready means different things for everyone, and we want to see all of them.
"This was never about suggesting that people shouldn't try to get fit if they want to. If having rippling abs is your thing, more power to you. I bet you rock them. But I'm so tired of it being an expectation.
"The idea that your body should be covered up and hidden away if it doesn't meet these bizarrely specific requirements... I'm over it, you guys. And judging by the response we've gotten on Twitter, it looks like you are too."
TfL said the adverts would be taken down tomorrow (29 April) but this was due to the contract expiring rather than as a response to the outcry over the advert.
A TfL spokesman said: "We have received one complaint about it and we will be guided by The Committee of Advertising Practice (CAP) and Advertising Standards Authority (ASA) if a similar advert were to be submitted again."
"Ultimately we want to encourage a healthier, fitter nation. We want to encourage everybody to be the very best version of themselves," Richard Staveley, head of marketing at Protein World, told The Guardian.
"It's been quite odd how many people we've found who are far quicker to fit shame then fat shame. And, you know, if that makes us bad, then so be it."
But he added since its advertising campaign sales had been boosted so "there's been far more positive reaction than negative".
© Copyright IBTimes 2023. All rights reserved.