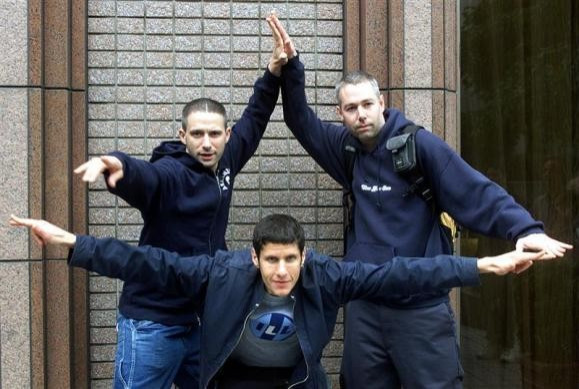 The Beastie Boys have successfully sued energy drink creator Monster for almost $2m after it used their music in a promotional capacity without the band's knowledge.
California's Monster Energy admitted to a Manhattan courtroom that it had been using the Beastie Boys music in online promotional videos for five weeks.
Monster was ordered to pay $1.7m (£1m, €1.2m) to the surviving pair -- $120,000 for each of its 10 violations, plus $500,000 for using the bands character without permission which the jury thought gave a false impression of endorsement.
The jury found that energy drink firm had committed copyright infringement of the songs Sabotage, So Watcha Want, Make Some Noise, Pass the Mic and Looking Down the Barrel of a Gun.
The band, survived by Adam 'Ad-Rock' Horovitz and Michael 'Mike D' Diamond following Adam 'MCA' Yauch's death in 2012 of salivary gland cancer, were able to successfully sue following instructions in Yauch's will.
"In no event may my image or name or any music or any artistic property created by me be used for advertising purposes," read instructions in the testament.
"We're happy," was Horovitz' reaction to the verdict outside the courtroom, who had testified that the group would not licence songs to endorse products.
Diamond also testified that, following Yauch's death, the band was very protective over their music as they are dependent on the revenue it creates. "We cannot tour. We cannot make recordings," he told the jury.
Lawyers for Monster Energy said they will appeal the decision after it thought that it shouldn't have to pay more than $125,000 for its offences. The Beastie Boys had been hoping to claim $2m.