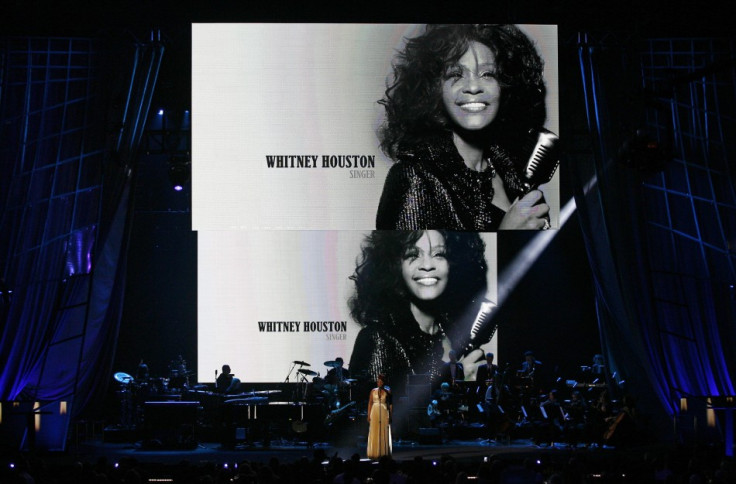 The 2012 Billboard Music Awards is set to explode into life on Sunday night in Las Vegas. The evening will witness, apart from jaw dropping performances from Katy Perry, Chris Brown, Justin Bieber, Carrie Underwood, LMFAO, CeeLo Green, Kelly Clarkson, Usher, The Wanted, Linkin Park and Nelly Furtado, tributes to Whitney Houston, Adam 'MCA' Yauch (of the Beastie Boys) and Donna Summer, all of whom passed away this year.
The return of the awards last year (it went dormant from 2007 to 2010) had a huge impact on performers, producers and fans, with Television Rating Points (TRP) for the three hour long 2011 broadcast on the American Broadcast Company (ABC) reaching a whopping 7.9 million - a 28 percent hike from 2006.
The awards' Co-Executive Producer, Richard Beckman, is confident of similar figures this year, given the event will feature, apart from the names listed above, a closing concert by the Icon Award winner Stevie Wonder, who will share stage space with Alicia Keys. The hosts for the show will be Julie Bowen and Ty Burrell, stars of the popular sitcom Modern Family.
"The challenge for us honestly was not about topping last year. We put on a great show, it got tremendous ratings and great buzz, and there were some great highlights -- the opening with Rihanna and Britney, the Beyonce moment was extraordinary. But I think that this show has more of a continuum of great production values from start to finish than we managed last year," Hollywood Reporter quoted Beckman as saying.
"Billboard is an incredibly powerful brand -- 118 years old, still the bible of the industry -- and I wanted to create an event that celebrates that and articulates that and enables us to grow to a place where the product we put onstage, which is seen in 120 countries this year by millions of people, really enhances and empowers the brand," said Beckman, according to a report on Billboard.biz.
"I'm not so much focused on how year two can be better than year one -- I'm more concerned with 10 years and how we can narrow the gap with the Grammys," Aceshowbiz.com reported Beckman as saying.
The tributes to Houston, Yauch and Summer will be the other major highlight of Sunday evening. it will be interesting to see the tributes for Yauch and Summer - the Billboard committee had plenty of time to plan and design Houston's memorial, considering she died in February but they have had little time to work for Yauch and Summer - the pair died on 4 May and 17 May, respectively.
"I was at the Grammys, and what a curveball they were thrown when Whitney passed away [the day before the show]. We have a lovely segment with a full orchestra and John Legend doing The Greatest Love of All -- his voice is just smashing -- and Whitney's last co-star [in the film Sparkle], Jordin Sparks, Doing I Will Always Love You. And Bobbi Kristina, Whitney's daughter, will accept the Millennium Award for her mother, which we created last year for Beyonce -- that's probably the highest tribute we could pay," added Beckman.
"We're going to do something for Adam, and for Donna too -- given that it only happened yesterday, there's not a lot of room to get too creative, but they're both great influences in music and they deserve to be respected," he said, according to The Hollywood Reporter.
For a full list of nominees, check out this earlier IBTimes UK report.