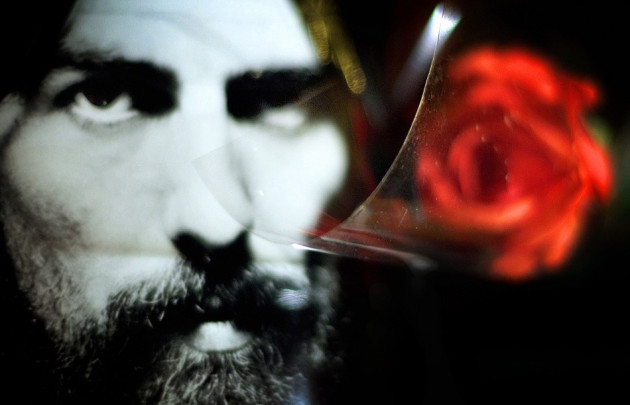 Calls for a bronze statue of 'quiet Beatle' George Harrison in his adopted town have been rejected.
Around 2,000 residents of Henley-on-Thames signed a petition in favour of a statue in the town where Harrison made his home.
But Harrison's widow Olivia has rejected the idea as an unsuitable tribute.
The plan was first suggested in a letter to Olivia Harrison from local resident Richard Lambert.
Olivia, 64, still lives in the 120-room mansion in Henley which Harrison purchased in 1970, saving it from demolition. The guitarist and spiritualist died of cancer in 2001, aged 58.
Olivia said: "After many years of ­thoughtful consideration, and with great appreciation of the sentiment towards George, we have decided that a more appropriate way of honouring his memory in Henley would be to support a community project. We will announce the details in the summer."
Lambert called the decision "disappointing".
"Gauging the pulse in terms of Henley residents I think there was a lot of support," he told the BBC.
"This petition wasn't tapping into the Beatles fanfare worldwide, it was much more to recognise George's contribution to Henley and the affection Henley had for him.
"It is slightly disappointing but you have to respect Olivia's wishes, as she still has a house in Henley, Friar Park."
The prospect of a community project in honour of Harrison was "exciting," Lambert said.
"I think what she's suggesting in terms of a community project would be great and it'll be very exciting to see exactly how this transpires."
Olivia saved Harrison from violent death in 1999 when he was stabbed seven times by a mentally disturbed intruder who broke into their home. Michael Abram was found not guilty of attempted murder by reason of insanity.