'Beautiful' Kelly Brook sparks fan frenzy with this sexy photo: 'Great outfit'
Brook also shared a snap of her in a shimmery black dress that she wore to the premiere of Murder On The Orient Express.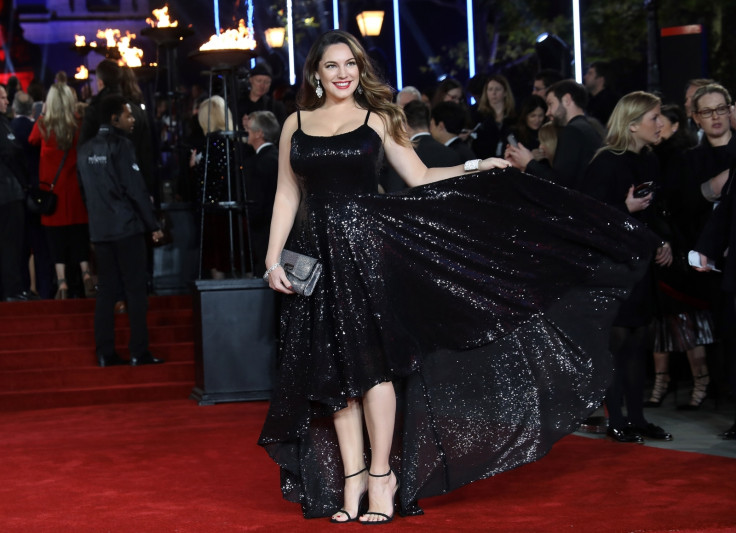 Kelly Brook loves to flaunt her figure in risqué outfits. However, this time around, the Survival Island star pleasantly surprised her fans on social media as she revealed her playful side by dressing up in a costume. A cowgirl costume, to be precise.
Taking to Instagram, the model-turned-actress shared a photo that has her striking a sexy pose while showing off her flawless curves in a cowgirl outfit that comprises of a cowboy hat, unbuttoned off-white shirt and khaki pants.
Harrison Ford's character Indiana Jones from the 1981 movie Raiders Of The Lost Ark was the inspiration behind Brook's ensemble. The oufit closely matches that of the movie's protagonist, who like the 37-year-old British star in the snap, carries accessories like a whip, a gun holster and a sling bag in the film.
Alongside the photo, Brook wrote, "Ha!" followed by a skull emoji.
The picture has sent fans into meltdown, with many taking to the comments section to rave about the cowgirl costume, calling her "beautiful".
A fan commented, "Great outfit, Kelly. Whip crack a way to my heart," while another said, "Wow! Looking amazing Miss Brook!"
Some fans even thought that Brook should play the female lead in the next Indiana Jones movie.
"Ok. So I am going to approach Steven Spielberg to immediately announce a female Indiana Jones movie...," a third fan joked. Another follower added, "Now why couldn't YOU have been in the last one instead of Shia? Let's tell Lucas & Spielberg: Cast Kelly Brook in the next Indy flick, and the whole 'nuking the fridge' thing is forgiven!"
Brook later also shared a photo of her in a shimmery black gown that she wore to the red carpet premiere of the movie Murder On The Orient Express, which was held at Royal Albert Hall on Thursday (2 November) in London, England. She is seen oozing plenty of sex appeal in that dress as well, pairing it with a clutch and high heels.