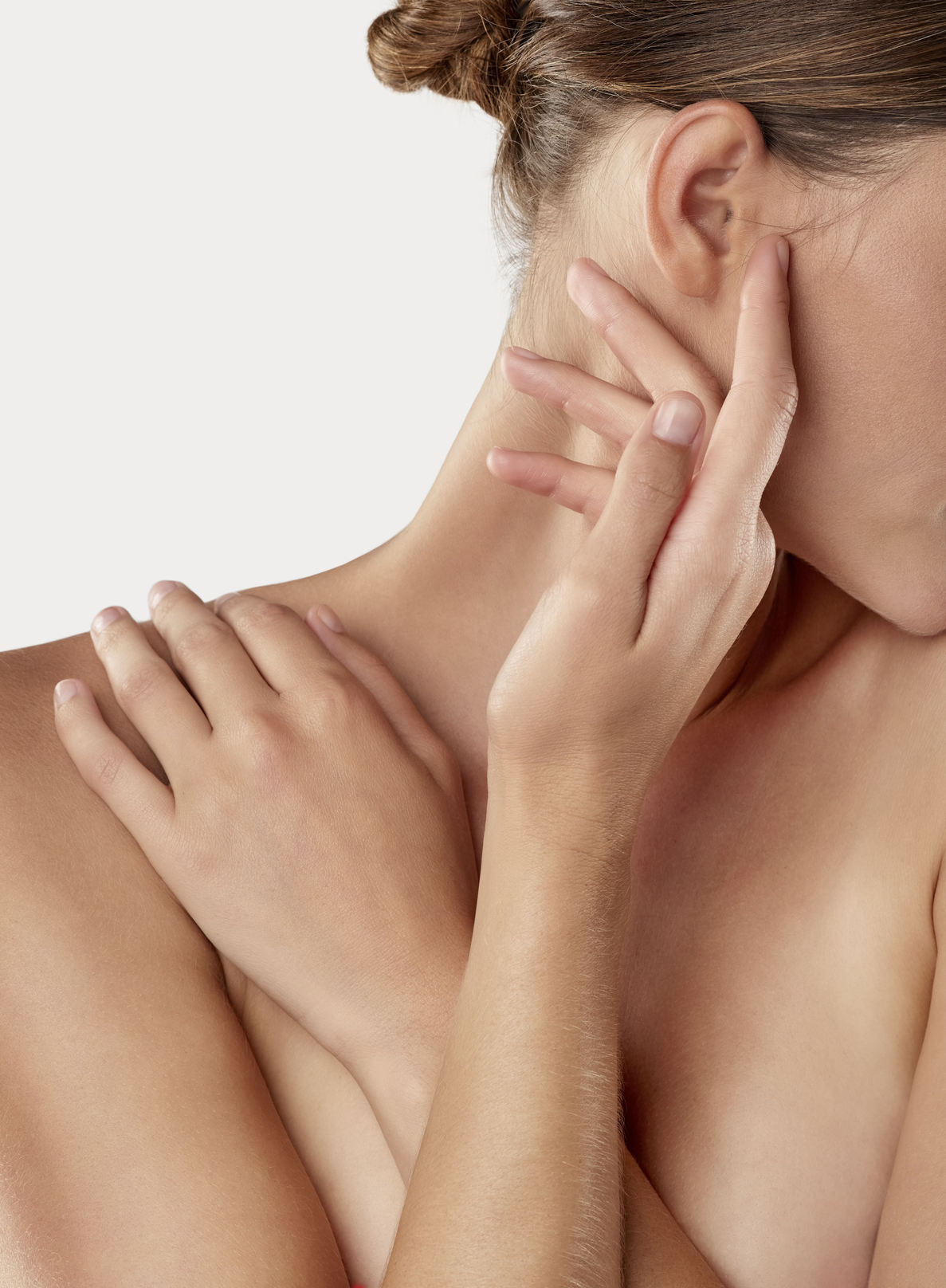 If you suffer from rough, red skin typically at the backs of your arms and thighs, you may be suffering from keratosis pilaris, also known as chicken skin. This common and harmless condition that looks like permanent goose pimples is a pain to deal with in the summer months when you want to bare your arms and legs but it can be managed and reduced with a few additions to your skincare routine.
Keratosis pilaris affects around 40% of the global population of male and female adults and affects nearly 50-80% of all adolescents and is caused by keratin build up.
Keratin is a protein that the body produces to protect the skin and stop harmful bacteria getting in. Keratosis pilaris occurs when the hair follicles are blocked by a build-up of dead skin cells created by excess keratin production and inflammation in the skin. This then forms plugs over the skin that appear as raised, red bumps − also known as hyperkeratinisation. Genetics play a big role in this condition and it can be passed down but colder weather can also exacerbate the situation by drying out the skin.
Moisturising and exfoliation to remove the bumps on the skin are the best ways to treat the condition. This needs to be done regularly (three times a week) and gently. Over time, the appearance of the skin will improve. However, as it is genetic, the condition can never be completely beaten. Use exfoliating gloves utilising a small amount of pressure but be careful if the skin is red and sore and ensure you do not irritate the skin further.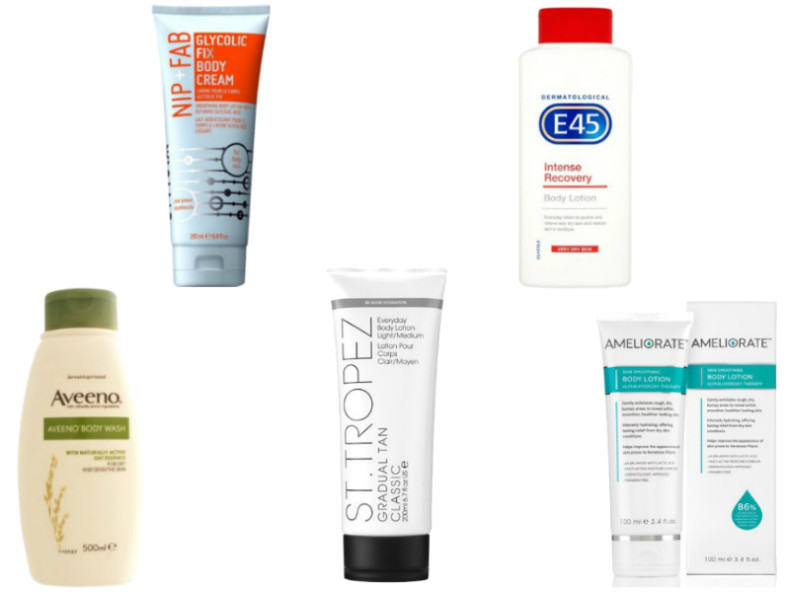 Creams with acids in will not only moisturise but help the skin cells turn over and gently exfoliate. Try Nip+Fab Glycolic Fix Body Cream that uses salicylic acid, lactic acid and glycolic acid to rejuvinate skin. Ameliorate skin smoothing body lotion also uses lactic acid as well as allantoin and urea to not only exfoliate but also help speed up your skin's shedding to allow new, smoother skin to appear − this is also great for eczema sufferers.
E45 Intense Recovery Body Lotion is ideal to help heal and repair the skin. Avoid creams with petroleum in as they may irritate and dry with long term use and also try to go soap free when it comes to washing to avoid dryness. The Aveeno Oat Essence is great as it has the creamy healing ingredient of oats without needing soap.
To reduce the look of redness on the skin can be difficult, but if you're finding a general skincare regime is not altering the overall look of the affected areas, then a light self-tan product is great for masking any bumps. St Tropez's Everyday Gradual Tan is perfect as it is easy to apply and won't change the colour of your skin immediately.
Whilst you may not be able to entirely get rid of the condition, you can continue to improve the appearance of bumps and enjoy the sun, as the heat will help to improve it even more.