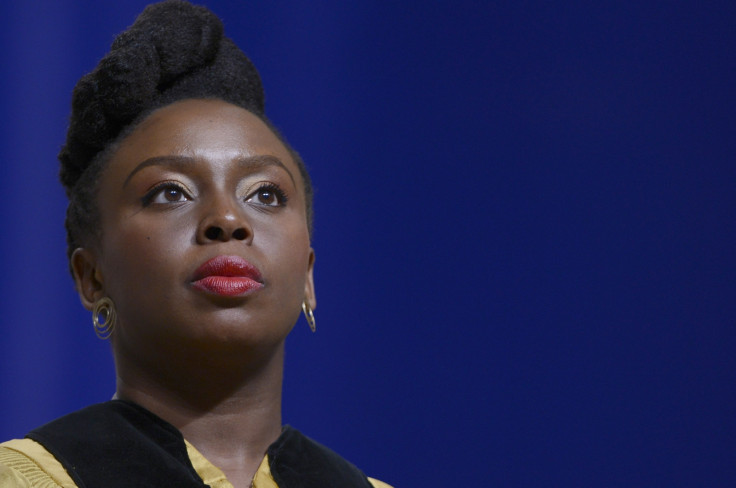 Critically-acclaimed Nigerian writer Chimamanda Adichie has been unveiled as the new face of Boots-owned cosmetics brand No7. Vogue UK reports that the 39-year-old landed the cosmetics campaign after the company recognised her unique appeal.
The famed feminist whose famous TEDxEuston speech, We Should all be Feminists, was sampled in Beyoncé's track Flawless, revealed that she rejected her femininity until she realised that wearing makeup doesn't mean anything.
She also appears in an advert promoting the range in which she walks under a blossoming tree while discussing her embracing her truth.
She told Vogue UK: "I think much of beauty advertising relies on a false premise – that women need to be treated in an infantile way, given a 'fantasy' to aspire to... Real women are already inspired by other real women, so perhaps beauty advertising needs to get on board."
The mother-of-one continued: "I love make-up and its wonderful possibilities for temporary transformation. And I also love my face after I wash it all off...There is something exquisitely enjoyable about seeing yourself with a self-made new look. And for me that look is deeply personal"
She added: "It isn't about what is in fashion or what the rules are supposed to be. It's about what I like. What makes me want to smile when I look in the mirror. What makes me feel slightly better on a dull day. What makes me comfortable."
Adichie joins a host of celebrity beauty ambassadors including Alexa Chung and Keeley Hawes, who previously previously fronted the brand.
Earlier in September, the author of Half Of A Yellow Sun and Americanah, admitted that while she was happy that Beyonce used her speech she doesn't agree with the singer's views on feminism. In an interview with Dutch publication de Volkskrant, Adichie said: "Her type of feminism is not mine, as it is the kind that, at the same time, gives quite a lot of space to the necessity of men. I think men are lovely, but I don't think that women should relate everything they do to men."