Become a tree after you die in egg-shaped biodegradable pod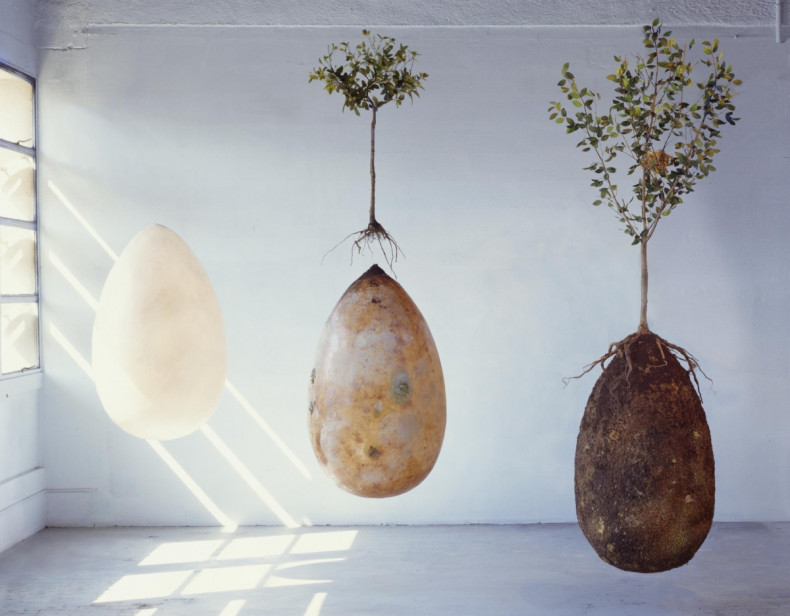 One day, you will be able to become a tree after you die. Well, sort of. Italian company Capsula Mundi wants to offer people the opportunity of an eco-burial, where bodies are placed inside an egg-shaped pod in the foetal position, and then a tree is planted directly above.
The tree, chosen by the deceased, will serve as a memorial for their loved ones. There will be no gravestone or name marker. Just a tree. "Family and friends will continue to care for the tree as it grows," the company states. "Cemeteries will acquire a new look and, instead of the cold grey landscape we see today, they will grow into vibrant woodlands."
The idea of eco-burials are becoming increasingly popular. In the UK, at least, there are a number of companies now offering sustainable burials. Biodegradable coffins are made from a variety of materials, from cardboard to wool.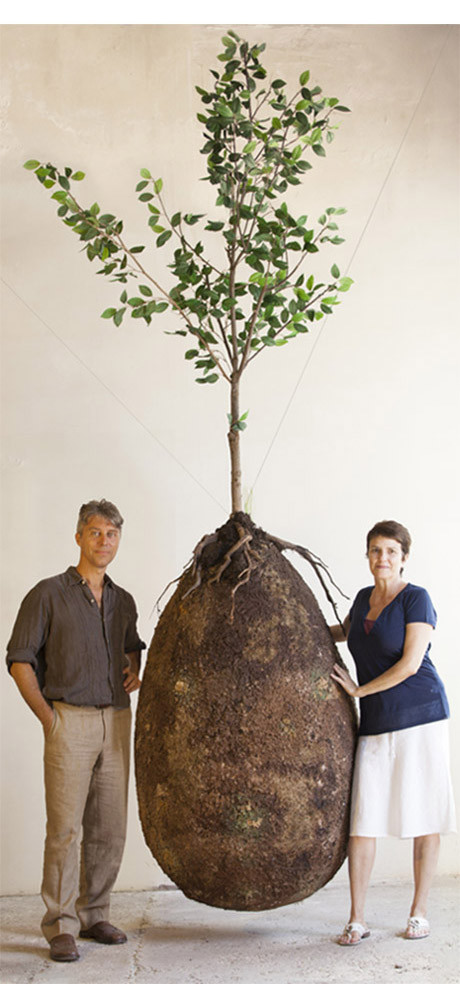 Raoul Bretzel and Anna Citelli
Capsula Mundi
Raoul Bretzel and Anna Citelli first came up with the idea for Capsula Mundi in 2003, and have since been working on it as a concept. Originally furniture designers, they began exhibiting their idea and realised there was a market for their product.
Bretzel told IBTimes UK they had initially been looking to redesign a coffin. He said: "We started thinking that through a coffin we can communicate something else, so we started thinking about the egg-shaped coffin that is a symbol of rebirth and the project went forward." And the idea of rebirth is paramount to the project.
Bretzel said they wanted to reiterate this idea. He said: "Death is not the end, but the beginning of the cycle of life – they [the deceased] return into the cycle of life."
With a greater awareness of sustainability and the environment (COP21 last year, for example), there has been an increased interest in green burials. Bretzel said they have noticed an increase over the past two years, with people from all over the world reaching out to them.
"There is an increasing awareness of green ... and the consequence is that there is now an increasing interest in green burials," he said.
"People like the idea of going to visit a tree. Usually it's very easy for people to understand our point of view. In some ways we are very purist because we would like nothing to remain apart from a tree – wouldn't want a little ring around the tree or something. We want just the forest. And there is something nice about the fact there is nothing – no stone with a name."
Capsula Mundi currently hopes to offer two products – a smaller pod where cremated ashes can be placed and larger pods for bodies. They plan to make them from a material that is completely biodegradable – but the material itself at this stage has not been confirmed. "It has to be strong enough for the function of the pod ... they should be completely biodegradable," Bretzel said.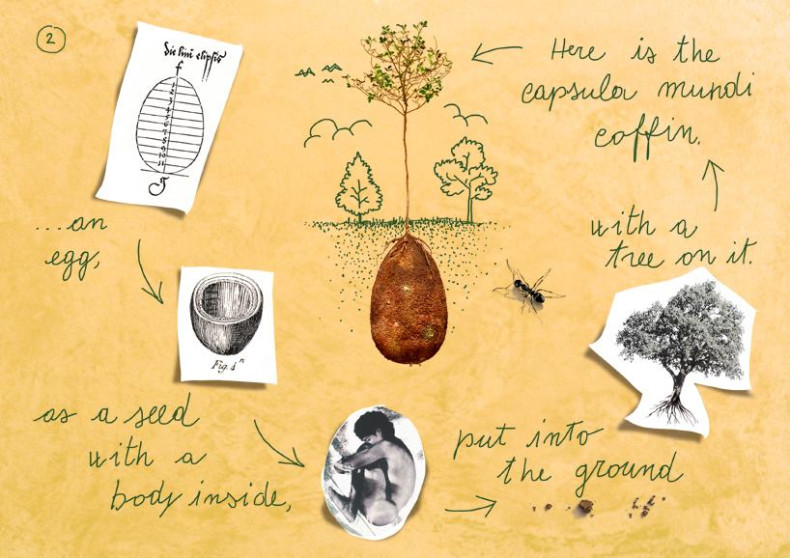 The main issues holding the project back are the rules surrounding eco-burials. Culturally, Bretzel said, people accept the idea and are interested in having them. But rules regulations around burials have not caught up with cultural attitudes (he said that rules in Italy, for example, are very strict). For this reason, they plan to roll out in other countries first, where there is a greater awareness of eco-burials.
While continuing to exhibit and build awareness of the company, they will now be taking the product to a manufacturer to begin production. They plan to start with the smaller pods, which should then fund research into the larger pods.
"Manufacturing small capsules is not so difficult, but to make the bigger ones for the bodies, it requires a lot of information and also a lot of money to carry on the research," Bretzel said. And the cost? "We don't have a price yet."