As the stand-off between Indian and Chinese border troops enters the third week, a Chinese expert has warned that Beijing might use military force against India if Delhi "refuses to listen".
The confrontation - at a tri-junction where the borders of China, India and Bhutan meet – is the longest between the two sides in recent times. It rapidly escalated after Delhi and Thimphu opposed road construction by Beijing along the border that belongs to Bhutan, but claimed by Beijing.
Chinese media and analysts have since warned that war is possible between India and China if the conflict is not managed properly.
"China is trying its best to use historical lessons to reason with India and show sincerity in peacefully solving the problem, but if India refuses to listen, then China would have no other choice than to use a military way of solving the problem," Hu Zhiyong, a research fellow at the Shanghai Academy of Social Sciences, told the Global Times on Monday (3 July).
He alleged that India used the timing of its Prime Minister Narendra Modi's visit to the US last week to spark tensions on the border in an attempt to prove to the administration of US President Donald Trump that Delhi has the strength to contain China.
But Hu opined that Trump is "very pragmatic", unlike his predecessor Barack Obama, and does not consider India as a valuable ally because "Delhi is too weak to confront China".
India and China engaged in a serious war of words on Monday with both sides accusing the other of territorial intrusions.
Chinese foreign ministry spokesperson Geng Shuang said that although "the Indian government has confirmed its stance on the China-Sikkim border many times in the past through documents, Indian forces have trespassed the non-disputed border; so India has violated the principles of the UN Charter and international law, which is extremely serious."
Both the countries' militaries have also reportedly deployed thousands of troops in the frontier positions in the northeastern Indian state of Sikkim.
At the centre of the confrontation is a road built by China in Doklam, which China refers to as Donglang. It was Bhutan which first strongly opposed the road earlier last week, accusing Beijing of "direct violation" of its territorial treaty obligations.
The tiny Himalayan kingdom, which shares its border with Sikkim, has no formal diplomatic ties with China, but has historically maintained strong relations with India.
As tensions escalated, China warned India to not forget the "history lessons" of the 1962 war, referring to the Sino-Indian war that ended badly for Delhi. The war brought territorial changes with China taking complete control of Aksai Chin, the disputed border area, where India had once stationed its troops.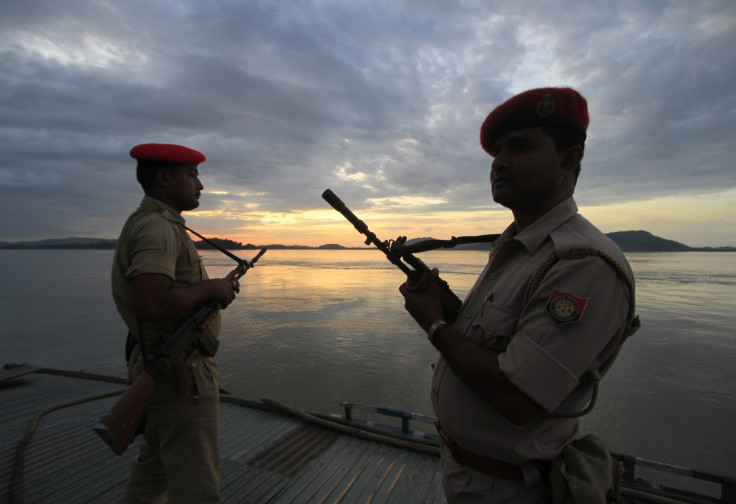 Indian Defence Minister Arun Jaitley hit back at China saying Delhi in 2017 is not what it was in 1962. Beijing retorted that China too is not the same.
Chinese media have cited many experts who all have ridiculed India's military threat. "The gap between the militaries of China and India today is even bigger than in 1962, and I hope India can keep calm for its own good," Hu remarked.