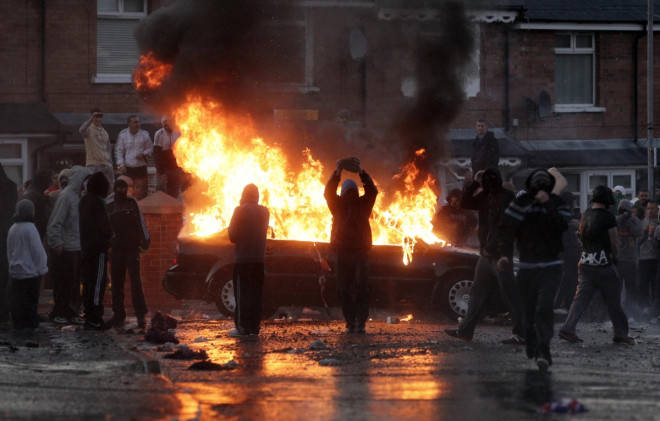 Politicians and police in Northern Ireland have slammed Republican dissidents for throwing an explosive device at a passing police car as it drove along the Falls Road near City Cemetery.
The device detonated close to their vehicle - narrowly missing a Filipino family who were also driving past. Although shrapnel hit their car the family, including children of 16, 13 and 11, were shocked but unhurt. A chunk of masonry was blown out of the cemetery wall in the incident.
Later a Police Service of Northern Ireland (PSNI) spokesman confirmed the attack:
"Police in west Belfast have escaped serious injury tonight after an explosive device detonated close to their vehicle on the Falls Road. The incident occurred shortly before 10.30pm close to the entrance of the City Cemetery. It is believed some form of explosive device was thrown at their vehicle."
The Falls Road was busy at the time, with 500 people enjoying a festival just yards away organised by a local community organisation.
Sinn Fein's local MP Paul Maskey joined in the condemnation: "I have to condemn whoever carried this out. I am sure it is dissident republicans. They should be ashamed of themselves. We are very lucky this young family is not hurt or dead."
Meanwhile a suspected car bomb appears to have fallen from beneath a car as it was driven along Blacks Road near a local police station. Police have been advised to tighten up their personal security measures – including checking beneath their own vehicles for car bombs – following the incident.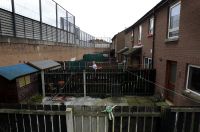 Last Saturday three police officers narrowly escaped injury or death when they were caught up in a blast as they patrolled an area in the north of the city by foot.
At the height of "the troubles" from 1968-1998 around 3,600 people died as a result of terrorism in Northern Ireland. Since the Good Friday Agreement in 1998 the violence has lessened considerably but there are still occasional attacks, usually by dissident Republicans opposed to the terms of the agreement. In Belfast a peace wall still divides some Protestant and Catholic communities, and rioting in some areas remains relatively common, though these are generally not on the same scale as before the Good Friday Agreement.