Thousands of farmers protested outside European Union headquarters in Brussels, pelting riot police with eggs, hay and fireworks in a protest against low milk prices. Farmers from all over the EU converged with tractors, snarling traffic in the capital and on some highways leading into Brussels.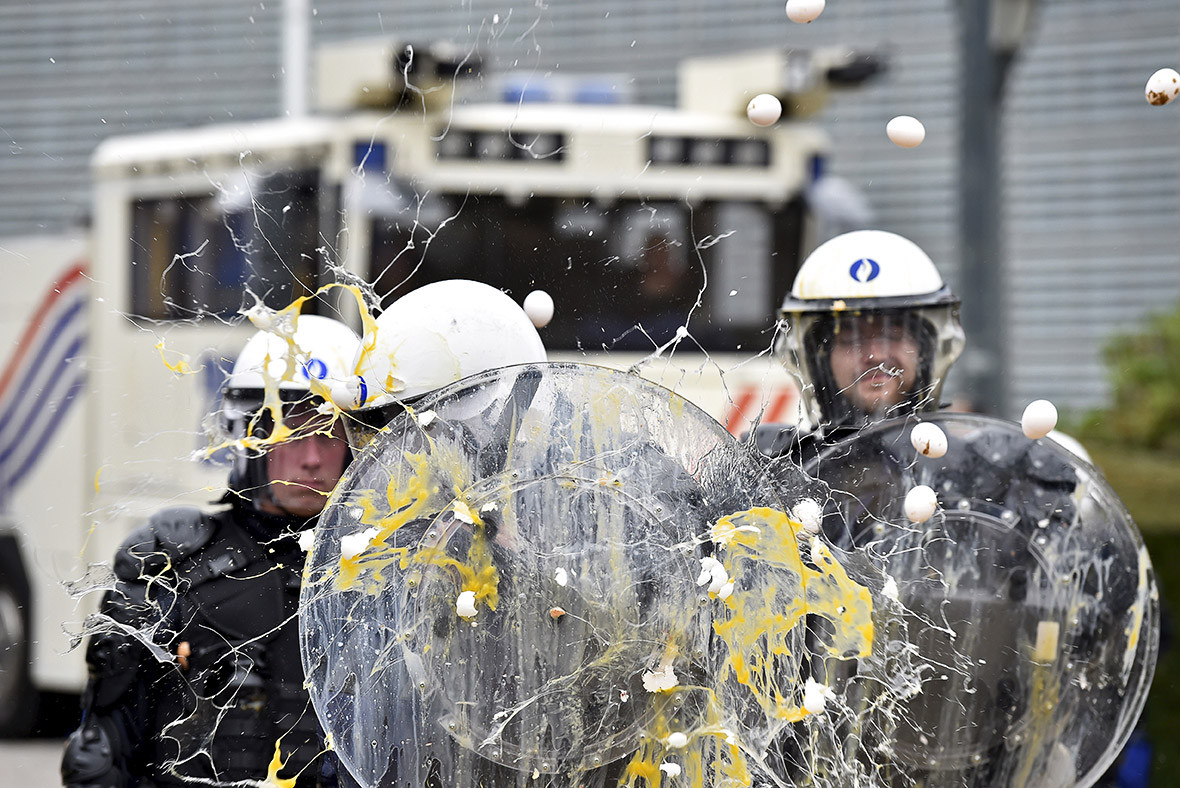 The demonstration, timed to coincide with an emergency meeting of EU agriculture ministers, took place amid the smell of burning tyres and hay.
Police fired water cannons to prevent farmers breaking through barricades.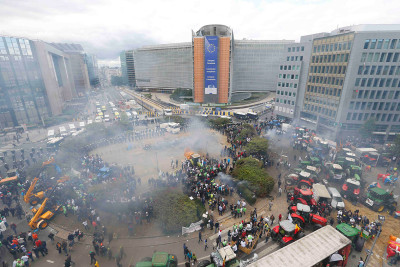 Farmers showed their anger over a drop in prices that has intensified since the opening up of the milk market earlier this year. They claimed they now have to dump their produce on the market at a loss. Quotas to limit dairy production were abolished in April and extra production has caused prices to tumble. The farmers were also complaining about cheap imports from outside the EU.
The agricultural sector has been badly hit by a Russian ban on EU food imports. Russia has banned imports of meat, dairy products and fruits and vegetables from the European Union, the United States, Norway, Canada and Australia since August 2014 in response to their sanctions imposed on Moscow over the Ukraine crisis.