Bella Hadid strips naked on a table with fake food leaving fans outraged: 'Bad idea to waste food'
Hadid posed nude for the Italian Vogue's Celebration issue.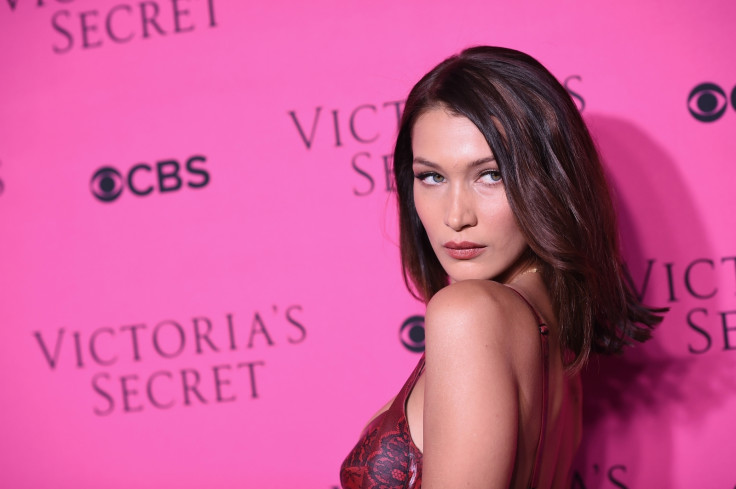 Bella Hadid has sent pulses racing with her latest Instagram post as she stripped totally naked for a magazine cover shoot. While some fans were in awe of her stunning body, not many appreciated the theme.
In the racy photo, shot for the Italian Vogue's Celebration issue, the model was accompanied by fellow naked model Taylor Hill. The duo made themselves comfortable on a dining table covered with a white sheet with food scattered on and around them.
Hadid, who has spaghetti sprinkled over her thighs and upper body, strategically folded her legs while holding a giant fake lobster in one hand to cover her modesty. The 21-year-old model tied her hair to a high pony and wore a pair of black high heels.
"@vogueitalia #CelebrationIssue with miss @taylor_hill shot by my brothers @mertalas @marcuspiggot @gb65 @patti_wilson Thank you for your artistic minds and allowing us to be free #realgirls #fakefood aka the food is all props and not real everyone," she captioned it.
Hadid shared the photo with her 16 million followers on the image sharing website but, amid few compliments, she received heaps of criticism for "disrespecting" food as there are many who are dying of hunger across the world.
"Looking nice but it's a bad idea to waste food when there are many poor people in this world starving for even a drop of water," one fan commented on the picture.
"This is inappropriate. People and many infants around the world are dying of hunger," wrote another. "Using food as decoration for your body is nothing but shame," said another Instagram user.
However, some managed to notice her stunning physique in the images and showered praises on her. "So beautiful and gorgeous and very attractive body," a fan wrote.
Following the backlash on using food as prop, some fans defended the Victoria's Secret model and urged others to calm down, reminding them that she was posing with fake food. "Bella Hadid actually posted it on her account saying it was fake, it's also not that big of a deal," one Hadid fan wrote as another added, "She just said it was props, read the caption before u judge."