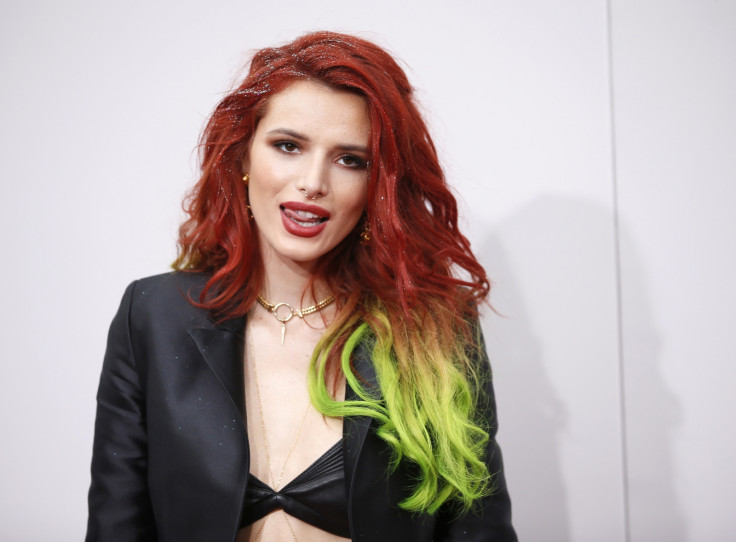 Bella Thorne celebrated the release of her new song, Just Call, in collaboration with Prince Fox by throwing a huge party. She has documented the epic bash on Snapchat.
On Thursday (6 June), her rumoured fling Scott Disick surprised the Famous In Love actress by showering her with special gifts on the release of her new single, which has been rising steadily on the music charts.
The songstress revealed the special gifts from the 34-year-old reality star on Snapchat. The 19-year-old singer posted photos of a bouquet of flowers and a note that reads, "Congrats on the new song Love."
Although the name of the sender is not clearly visible, it can be made out that it was from Disick as the name at the end of the note starts with "S" and ends with two "t".
Thorne and Kourtney Kardashian's former partner Disick have been rumoured to be seeing each other since early May.
A source previously told People that Thorne and Disick have an "understanding" with the reality star "still hanging out with Bella, but hooking up with other girls as well."
"They're just hanging out, hooking up and having fun. Bella loves to party and is soaking it up. She left a party over the weekend in a rush to go and hang out with him."
Thorne was recently spotted cuddling with her former boyfriend Gregg Sulkin, who she dated for a year until their split in 2016. While their outing on 4 July sparked dating rumours, it does not necessarily mean she is dating the singer.
"When Bella feels lonely, it is Gregg that is only a text away to hang out. Bella loves Gregg and she can always count on him when she needs him for anything. Whether it is to talk or whether it is a hookup, Bella knows that she can count on Gregg to fulfill those needs," a source previously told HollywoodLife.