Bella Thorne, who came out as bisexual in August 2016, opened up about her dating life and revealed which Hollywood actress she wants to date.
The Famous In Love actress confessed to Harper's Bazaar that she finds Twilight star Kristen Stewart "hot" and would love to date her. She told the Magazine, "She's so hot. She seems like the raddest chick, I'd be so down." Stewart is rumoured to be dating model Stella Maxwell, as the couple were spotted kissing in Milan, Italy.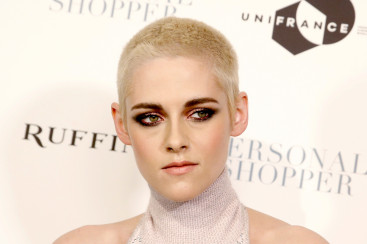 Unlike the Personal Shopper actress, Thorne has admitted that she is yet to date a girl. "I've done other stuff with girls, but I really want to actually date a girl. Maybe girls just don't like me. ... I can't tell if a girl is hitting on me or she just wants to be friends. And I don't want to flirt with a girl if she thinks I'm just being her friend. What if I kiss a girl and she's like 'Oh, I'm just your friend, dude, I can't believe you just crossed that boundary,'" she said.
The 19-year old believes that "the world needs more honesty". She added "I've lied my whole life about who I am and who I'm trying to be, so now, I like to keep it real. I have problems like every person, so if I can help somebody else then that's f*****g dope."
Bella was recently linked to singer Charlie Puth and Teen Wolf actor Tyler Posey and also received a lot of backlash for being involved with both of them at the same time. The One Call Away singer went on a Twitter rant slamming the model for being involved in a love triangle with him and Posey.
Addressing the issue, Thorne said, "Charlie thought I was spending the holiday with Tyler and he tweeted all this shit making me look like a cheater and a whore. I had to basically bang down his door, calling him like 'what the f**k are these tweets?'"
Although Puth later apologised but Twitter was quick to judge her. Thorne's feed was filled with death threats and snake emojis. "I almost changed my bio to the snake emoji when it first happened because I thought it'd be funny," later questions, "Can you imagine two million people saying they don't like something about you?"