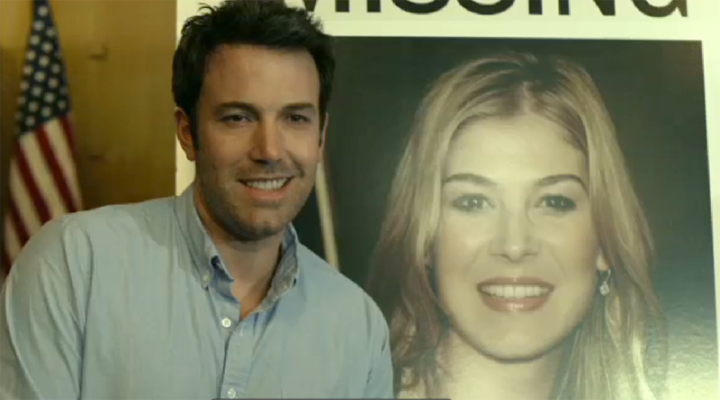 If the celebrity nude hacking wasn't enough drama for fans, it looks like Hollywood actor Ben Affleck is getting in on the naked action too.
The 42-year-old star has revealed there will be a full frontal shot of him in his new movie, Gone Girl.
The Oscar winner, who stars alongside British actress Rosamund Pike, revealed the saucy twist in a recent interview with MTV.com to promote the mystery thriller.
"I try to get it in every movie," Affleck joked before insisting that it was director David Fincher who convinced him to lose his inhibitions and his clothes.
"It's ironic, because David [Fincher] said to me from the beginning, this is a warts-and-all movie. It can have no vanity. You have to see the naked underbelly of this character," Affleck said.
"There's some brief, ah, very brief nudity, I think."
Gone Girl is a film adaptation of the critically acclaimed 2012 novel by Gillian Flynn of the same name. The complex plot follows Affleck's character, Nick Dunne, in the wake of the disappearance of his wife Amy, played by Pike.
Although the film is likely to be a box office hit, the Argo star, who is soon to play the Caped Crusader in Batman v Superman: Dawn Of Justice, acknowledged some fans may only head to the cinema to catch a glimpse of his manhood.
"The penis is in there!" Affleck said. "It's IMAX penis! You've gotta pay fifteen bucks to see it in 3D... it's better in 3D."