Four-time Olympic champion Ben Ainslie will not compete at Rio 2016 after revealing he will concentrate on competition in the America's Cup.
The gold medallist from Sydney 2000, Athens 2004, Beijing 2008 and London 2012 had initially intended to mount an assault on a fifth sailing success in four years' time
But instead Ainslie will mount a charge to claim the America's Cup with the JP Morgan BAR team, a decision dictated by the decision to exclude the star two-handed dingy class from Rio and the opportunity to win the only major international trophy to have eluded Great Britain.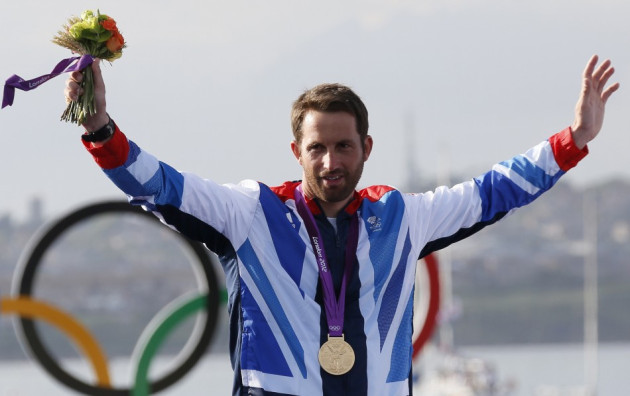 "After almost 20 years entirely dedicated to the pursuit of gold, taking in five Olympic campaigns, I have decided I will not attempt a sixth at Rio de Janeiro in 2016," Ainslie told The Daily Telegraph.
"I said a few things in the heat of the moment to the lurking BBC media boat to the effect that the toll on my body was becoming too great. In my defence I was flooded with emotion and exhausted from the toughest week of my entire career.
"In my mind I certainly hadn't ruled out another crack at the Olympics. When you have spent your whole life focused so intently on something it is not that easy to let it go.
"I was interested to know which classes would be on the Olympic programme at Rio. Because of the wear and tear of a lifetime spent sailing, particularly on my back, which was a real issue this summer, it was always going to be an uphill struggle to do the Finn again in Brazil.
"However, if the Star two-handed dinghy had been reinstated I might just have considered giving that a go.
"It is clear to me now that I must focus exclusively on my America's Cup campaign," he added.
"It will require all of my energy and attention and it would not be fair on the team's backers or my team-mates if I continued to harbour thoughts of another Olympic campaign.
"My entire life since I was a boy has been focused on those five Olympic rings and when I look back at the last 20 years there are so many special memories."
The 35 year old became the most successful Olympic sailor in Weymouth at the London Olympics, claiming another finn class gold, his fifth Games medal havuing claimed silver in Atlanta.
Ainslie had the honour of being the first of 8000 torch bearers on British shores this summer, before he carried the Great Britian flag during the closing ceremony of the Olympic Games.
Ainslie is among 12 athletes nominated for the 2012 BBC Sports Personality of the Year award.