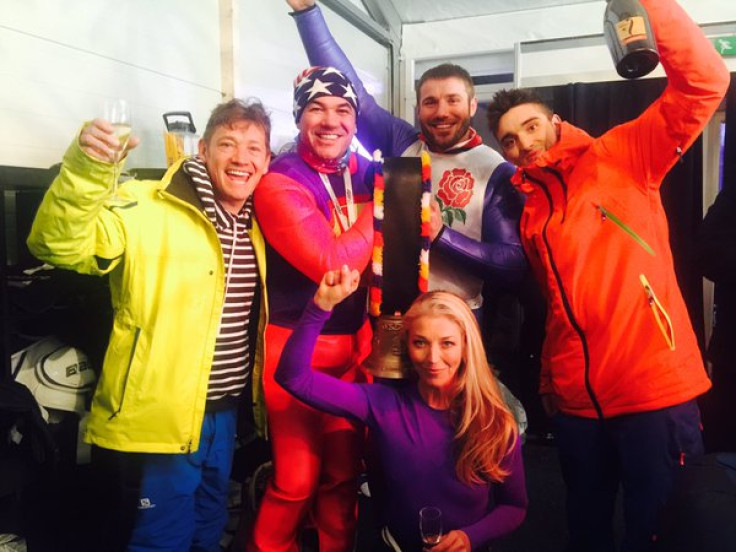 Rugby star Ben Cohen has been crowned the king of the slopes by winning The Jump champion 2016 and taking home the coveted Cowbell trophy. Pulling out all of the stops for his first live jump which reached 18.25 metres at its zenith, the 37-year-old was a worthy winner of the controversial show plagued with serious injuries.
Cohen was brought in half-way through the series following the league of original celebrities having to drop out due to the many wounds and broken bones they sustained between them, but lived up to his man of steel exterior by winning the second event of the night – the Ski Cross – meaning he had secured his place in the final jump.
Along with Tom Parker and Dean Cain, the rugby ace faced the jump once Sid Owen had been eliminated after another round. His jump appeared clumsy mid-air as he did his best to achieve a big distance – but he successfully landed his effort – beating Superman actor Dean Cain who fell agonisingly short at 17.70 metres.
It hasn't all been a smooth slope to success for Cohen, however, who joins Joe McElderry and Joey Essex on the exclusive list of The Jump winners; so take a gander at his headline-making moments that have sparked the snowball-effect of his popularity.
1. As a rugby player with a high pain threshold, Cohen was not auspicious enough to remain invincible throughout series three, hurting himself during training and acquiring 20 stitches in his face after a crash-landing. Ouch.
The former England rugby star joined the show as a replacement after five celebrities found themselves in the wars, but quickly ended up in hospital after failing to stop soon enough following a successful middle height landing. He subsequently suffered damage to his teeth injuring his lips, and was treated on site before being taken to hospital.
He said: "I had a collision during jump training, which resulted in me hurting my mouth," reports Digital Spy. "I've spent my entire career taking knocks so this is nothing new for me." Tough as nails, this one.
2. In a less life-threatening incident, Cohen made headlines for swearing during a live broadcast whilst speaking to Davina McCall, stating that he'd had a "s**t week". Yikes. He was quick to redeem himself by apologising soon after the mishap, along with McCall saying sorry to viewers for the gaffe, which aired half an hour before the watershed at 8.30pm. So close and yet so far…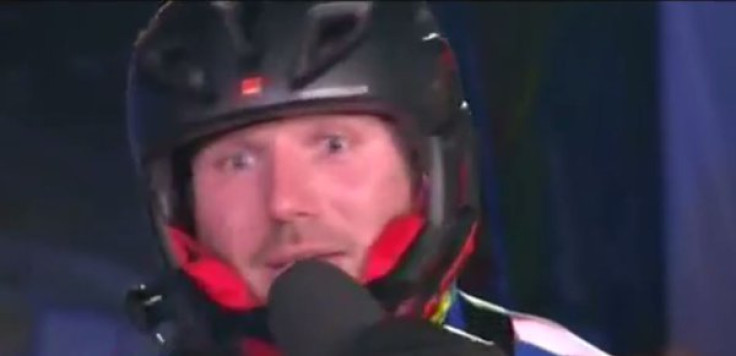 3. As well as being a star contestant, Cohen has set pulses racing as the Channel 4 show's resident heartthrob, and we're certain viewers don't have their ski goggles on. Swoon. See as follows…
We're not arguing with that. Gulp.
4. But above all, we welled up a tad when his pregnant fiancée Kristina Rihanoff of Strictly Come Dancing posted a celebratory snap of him on the slopes following his triumphant win, reminding us how much of a family man he is. He might be a hunk, but we'll let him be happy for now.