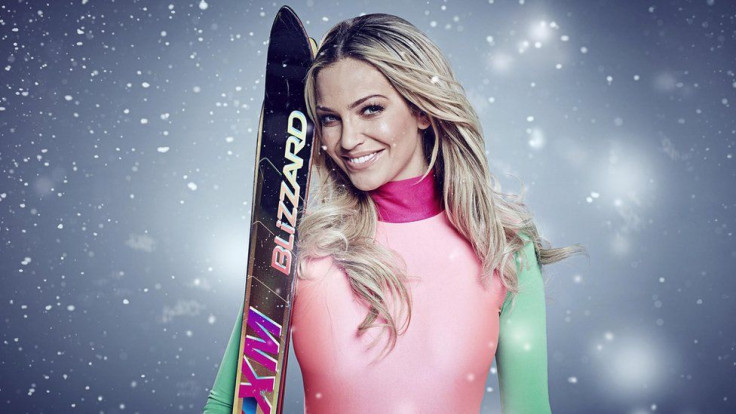 Sarah Harding, a former Girls Aloud band member said she had "no choice" but to quit the Channel 4 show because of a ligament injury. After revealing the problem, Harding tweeted that she was "gutted" to receive the news that after six weeks of training she would not be able to continue.
A spokeswoman for Channel 4 confirmed Harding had withdrawn on medical advice after pulling a ligament in her knee during training on Friday. "She has been advised by medics to rest and will undergo physiotherapy. Sarah has been a great competitor and we wish her a speedy recovery," she said.
Also out of the show is Olympic Gymnast Beth Tweddle, who needed neck surgery following a fall during training, when she crashed into a barrier on landing. She underwent surgery for an operation which involved having a piece of bone taken from her hip and to fuse fractured vertebrae in her neck.
Holby City actress Tina Hobley, 44, dislocated her elbow and suffered two fractures to her arm. Viewers of The Jump saw the former Coronation Street star in agony as she was given air while being taken off the slopes in an ambulance.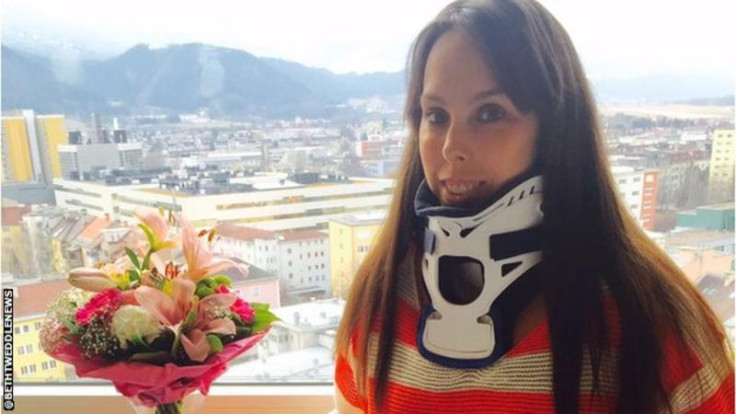 Former Olympic swimming champion Rebecca Adlington, 26, withdrew after dislocating her shoulder. She was in tears of agony while inhaling gas and air for the pain as she was carried to an ambulance. "What people didn't see in the edited footage is that I was lying there with a dislocated shoulder for 40 minutes. It was worse than childbirth and it's still horrible now because people keep knocking my arm."
Made In Chelsea star Mark-Francis Vandelli, 26, pulled out after fracturing his ankle. One of the first to exit the show was 1992 Olympic 100m champion Linford Christie, who pulled out after he failed to recover in time from a hamstring injury.
Former England rugby player Ben Cohen, 37, was brought in to replace the injured stars, but was himself injured when he landed on his face to stop himself in an accident. He lost two teeth and needed 20 stitches, he said on Twitter, but will remain in the competition.
Channel 4 said it had asked producers to "review safety procedures again to further reduce the prospect of accident".