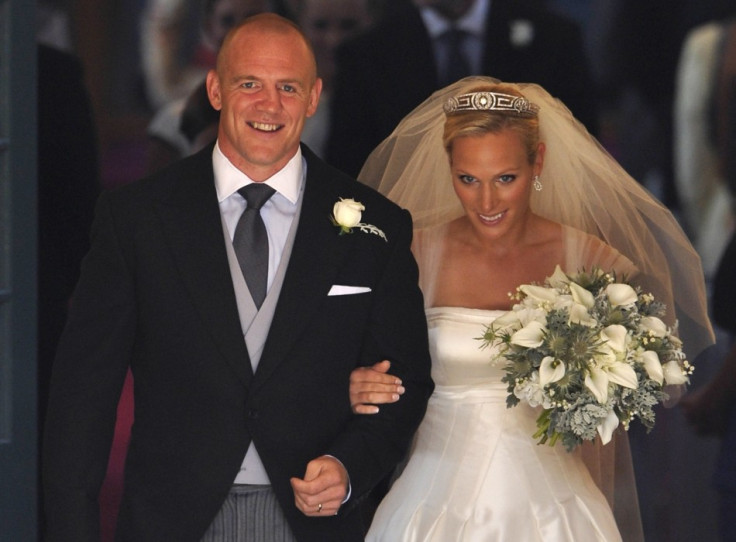 He has broken his nose multiple times since the age of five and now England rugby star Mike Tindall is finally getting it fixed. The 36-year-old husband of Zara Phillips is going under the knife to straighten his snout after years of suffering from breathing problems.
Although the father-of-one is said to have ignored Princess Anne's request for him to rectify the problem ahead of his 2011 wedding to her daughter, a health scare is said to have driven him to seek professional help. His nostrils have collapsed and he can only breathe through his mouth.
"I don't really want to get it fixed but it looks like I might have to because I can't actually breathe very well," he told the Daily Mirror. "I guess it's something similar to a pug.
The Rugby World Cup winner and pundit, who has starred on reality TV shows including The Jump, added: "The problem is that if I get it done, will people say I've had it just because I'm doing TV stuff now? Because it's definitely not."
Tindall first broke his nose as a child after the seatbelt came loose on a dodgem car and he head-butted the steering wheel. Over the course of his 12-year rugby career he has broken the olfactory organ at least another eight times, leaving it permanently sitting at a 45-degree angle. He once attempted to resolve the ailment by having two metal plates inserted up his nose to keep it straight but they fell out on to a pitch during a game.
It not surprising his nose has made him the brunt of jokes in recent years, with even his wife poking fun every so often. When Olympic-winning equestrian Phillips became pregnant with their daughter Mia in 2013, she joked on Twitter: "Hopefully he/she won't have my nose." And former Ireland captain Brian O'Driscoll once revealed the Queen told him his face was in "much better condition" than Tindall's.